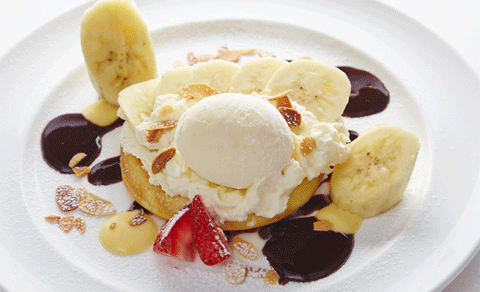 Above: CoCo ICHIBANYA Banana Choco Pancake at $8.90
Who would have thought that CoCo ICHIBANYA, an establishment known for its Japanese curry worldwide, would one day serve up a mean fluffy fare of pancakes?
With the opening of its first ever café-style concept restaurant at Westgate last month, CoCo ICHIBANYA is serving an exclusive menu of signature pancakes. The flavours include Caramel Nutty ($7.90), Banana Choco, Rainbow Fruity, and Happy Berry (all $8.90).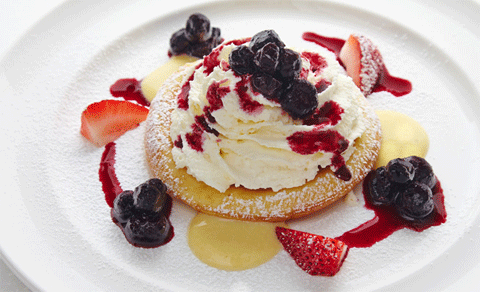 Happy Berry Pancake at $8.90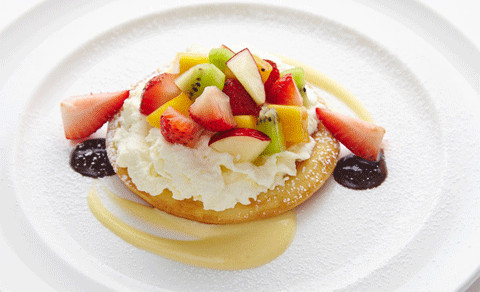 Rainbow Fruity Pancake at $8.90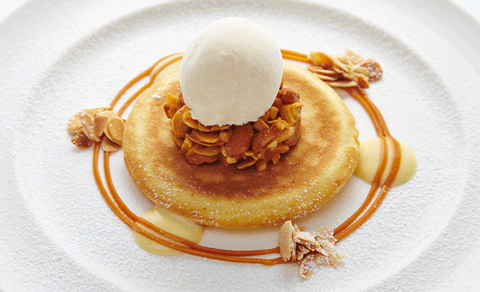 Caramel Nutty Pancake at $7.90
While the combinations of nuts, fruits, sauces and ice cream are nothing short unimaginative, what makes their pancake series seriously stand out are, thankfully, the pancakes themselves.
Very similar to the sweet Japanese sponge or layered cakes, these pancakes are fluffy yet dense, leaving a weird yet wonderful satisfaction of a decadent dessert. Freshness is guaranteed, as they are made-to-order in small batches.
That said, the best seller is their Banana Choco Pancake, which is topped with a scoop of vanilla ice cream. Its drizzle of chocolate and custard sauces pair quite perfectly, alongside the fresh cream and fruits that come with.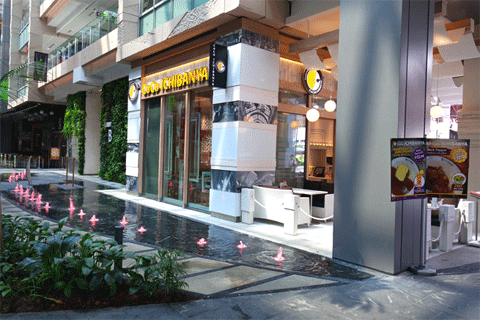 Depending on your appetite and sweet tooth, one serving is comfortable for sharing between two persons, and is pretty fulfilling for the solo glutton. You may also find that having pancakes with dairy-rich accompaniments for dessert might not be the ideal choice after devouring an already hearty bowl of curry. So unless you have the stomach for it, perhaps you might want to enjoy your main course and sweet treat separately.
Nevertheless, one must give props to CoCo ICHIBANYA for its new take on ambience and décor. Looking to attract a young café-culture crowd, this particular outlet strives to be modern and accessible. Its location in Westgate's courtyard paves the way for an alfresco dining option, which is, at best, almost chichi and worth the visit.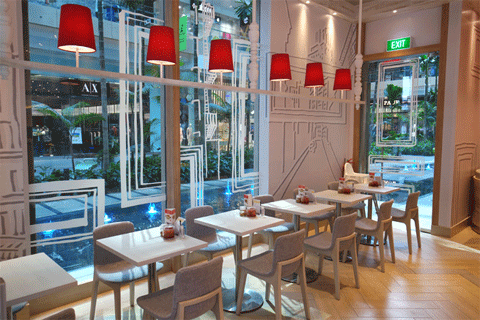 New Opening: CoCo ICHIBANYA's 4th outlet
Where: Westgate
Address: 3 Gateway Drive, #01-02, Singapore 608532
Tel: 6710 7062
Hours: 10.00am - 9.30pm (Sun - Thur), 10.00am - 10.30pm (Fri - Sat)
comments powered by

Disqus