December 29, 2013 09:26 PM
By Craig Wilson Reported on October 29, 2013
Wa-Café has been newly opened on the 1st October this year 2013 and is situated in a prime location next to the soon to be opened exit from the Chinatown MRT station at Chinatown Point making it handy for commuters for early morning coffee.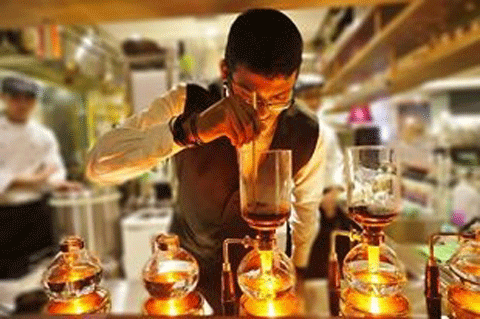 Freshly brewed gourmet siphon coffee
With custom made cosy comfy furniture and interior in warm colours of green, brown and orange in a retro though stylish setting with free WIFI and power sockets at every table this can be ideal for businessmen and travelers alike. The central podium boast 240 glasses of Edo kiriko glass imported from Japan and popular copper cups serving the Dutch style - cold brewed iced coffee.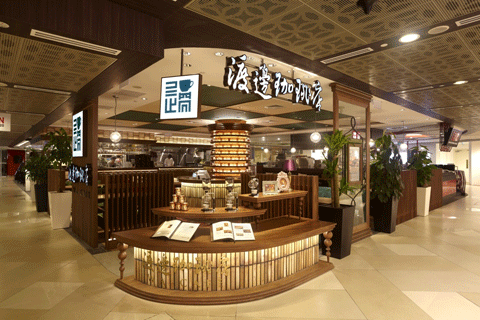 Watanabe Coffee Shop, Wa-Cafe
The concept is Japanese-Italian fusion cuisine with freshly brewed gourmet Siphon Coffee, Dutch Style - Cold Brewed Iced Coffee and 'Uji-Maccha' premium Japanese Green Tea from Kyoto 'Maccha meaning Green Tea in Japanese'. The specialist equipment from Japan and unique to Singapore.
The Sumiyaki coffee is charcoal roasted to release the fine aroma and brewed over a halogen heater to give a vacuum through a filter to draw the boiled water through the ground coffee for a smokey, smooth taste and distinct coffee after taste. Each is served per person giving 1-2 cups per serving.
The Dutch Style - Cold Brewed Coffee is a special treat and art of making for customers of the Wa-Café and it takes 8hrs to make 10 cups and they can only make a maximum of 90 cups per day. Using Brazilian beans which gives you a slightly acidic and cocoa flavour to taste but a very refreshing and smooth finish. It certainly beats the Americano harshness and coarse finish any day!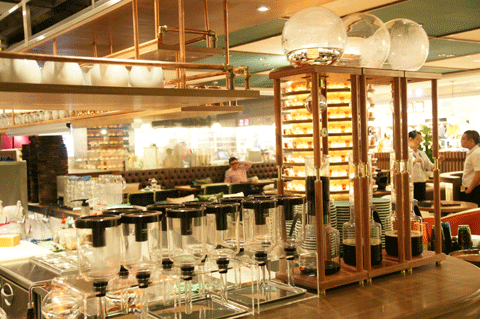 Coffee Equipment
The 'Uji-Maccha' premium Japanese Green Tea is a healthy option containing no caffeine and is a pure green tea served with milk and only from their best selection.
Other favourite signature dishes in this Japanese-Western fusion establishment is the Omelette and Rice, slight Japanese-Western fusion pasta dishes and the popular freshly baked bread at 200ºC to give a crispy crust with the inside soaked in butter topped with specialities from Japan and loaded with Hokkaido ice cream. Usually to share between families but also a delight for Westerners who can delve in and finish this monster dessert by only one person!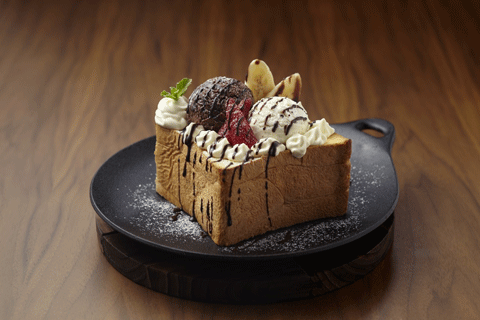 Hokkaido Ice Cream in Crusty Bread
Wa-Café is the 1st venture abroad from Japan and they are thinking of opening a 2nd location either in Singapore or somewhere in SE Asia. They open currently every day from 11am until 9pm and have just had a tasting event on the 28th November 2013 and will be having more in the future if there are special requests. Some key clients are local Japanese housewives with expatriate husbands eager to try something new from Wa-Café.
Next door is the newly opened Tamoya who they've built a good relationship with and who they socialize and work together on some projects.
133 New Bridge Road, #B1-51 Chinatown Point, Singapore 059413
Tel.: +65 6444 7646
comments powered by

Disqus