January 29, 2014 09:11 AM
[Singapore]
By Craig Wilson Reported on December 26, 2013
Ramen Keisuke offers a unique dining experience at each of its outlets for an original concept treat to customers. Each of these outlets serves different types of Ramen such as the Tori King Ramen which consists of Chicken Broth with Chicken Thigh at the Tori King establishment. Another type of Ramen is the Tonkotsu King Ramen which consists of Pork Broth and is at the Tonkotsu King establishment.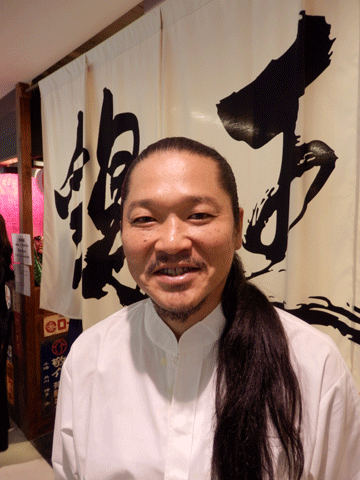 VIP Ramen Keisuke Tori King

The owner chef of Ramen Keisuke (as others may know) is Mr. Keisuke Takeda, out of 60,000+ Ramen restaurants in Japan, has been crowned numerous times and for many years at Ramen Champion in Japan. He is the well known Mr. Creative, ingenious and revolutionist in the country of Japan because of his touch of innovation through his extensive experience as a French Cuisine Chef and Japanese Kaiseki Cuisine Chef.
This franchise has been established in Singapore since March 2010 currently holding 5 outlets in Singapore and 20 in Japan with an overwhelming desire from the rest of the world to open more outlets worldwide.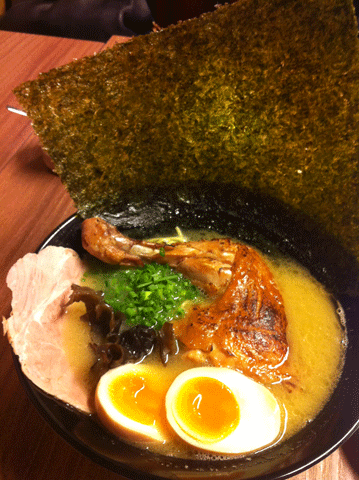 Tori King Ramen which consists of Chicken Broth with Chicken Thigh
Their main clientele in Singapore is from the local Singaporeans and also Japanese customers but also include the local expatriate community in the Tanjong Pagar area.
Their main classic signature dishes are the Tonkotsu Ramen of Pork Broth and the Crab Broth called Watari Kani Ramen. Their main selling point is the inspired authentic and innovative dining experience of Ramen by the Ramen King Mr. Keisuke Takeda. Here you can enjoy Ramen from Pork Broth to Crab Stock giving you a great variety and Ramen, full of surprises, at each of their outlets. This experience never fails to delight their customers who keep returning and coming back.
Most of their restaurants are located in office districts with only the Bugis location targeted to a younger crowd. For the next outlet they will try to make a more family based location. They challenge the task of getting more people to know about them and to provide good food for all. They believe that competition in the Japanese F&B industry will continue to grow.
Consistently promoting monthly to benefit customers, readers can follow these on their social pages. Such events have been the summer festival at the Japanese Primary School, Oishi Japan at Suntec City, the 2nd Anniversary event of Tonkotsu King and the 1st year Anniversary Charity event of Tori King.
All items are truly authentic and similar to what you would get in Japan with twists and adaptations to suit the local taste but to note the most important concept is to challenge the task of providing joy and delightful moments to suit all diners by the authentic and innovative Japanese cuisine which they serve to all.
If it's a unique Ramen dining experience that you are after then these outlets could be the search you are looking for, try the variations and tempt yourself to give yourself the variety!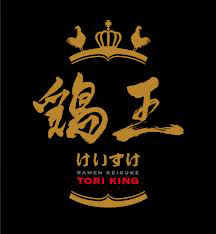 ■Ramen Keisuke Tonkotsu King
1 Tras Link, #01-19 Orchid Hotel Singapore 078867
Tel.: +65 6636 0855
comments powered by

Disqus