December 9, 2013 04:53 PM
[Singapore]
By Craig Wilson Reported on November 27, 2013
Ramen Keisuke Tokyo in Singapore has 5 different locations in the country each serving innovatively different Ramen created by the Ramen King and "Ramen Champion' Keisuke Takeda. Keisuke Tokyo Ramen was selected as Ramen Champion in 2011. Keisuke Takeda is famous for his innovative approach and his culinary experience as a French and Japanese chef through over 15yrs of experience. The 5 locations in Singapore include Millenia, Bugis, 2 at the Hotel Orchid in Tanjong Pagar and the Amara Hotel. The original at Parco Millenia on the 3rd floor next to the Botan Japanese Restaurant.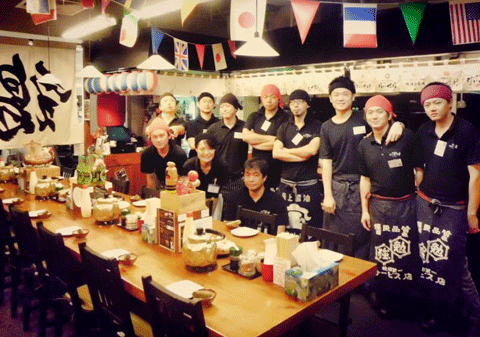 Keisuke Tokyo SG staff
They have explained that it's not easy setting up in a different country unlike setting up in Japan and bringing the same food to your own country. The Japanese food is not only for Japanese customers but also for locals to enjoy and therefore and extra effort has to be put in. Also using different ingredients to create new food but to still have the authentic taste is not always easy, they have reminded me.
They have been established in Singapore since 31st March 2010 and have been around for almost 3yrs and 8months and now have 5 outlets in the country and 20 outlets in their native home country.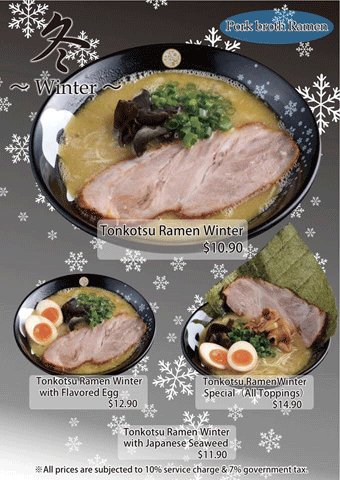 Tonkotsu Ramen Winter
They stipulate that they of course have many Japanese clients and many Japanese locals and customers come and dine at their establishments but their main clients are the local Singaporeans and they make sure that they enjoy their food. It is important that local Singaporeans enjoy their food otherwise there is no point setting up in a foreign country. They also make sure that locals get to know more about the Japanese food culture.
Their key signature dishes and authentic signatures are the Tonkotsu Ramen which is a Pork Broth and the Watani Kani Ramen which is a Crab Broth.
Their innovation and uniqueness are their strong points and their plan is to become the most famous Ramen restaurant in Japan. This is similar to what they do in Singapore which is very different from any other chain type restaurants which will sell the same food all over the country. Depending on the premises, location and client base they will develop a different concept for each and let the customers enjoy their food.
Most of their outlets in Singapore are in office quarters par the Bugis premises which is targeted to a younger crowd. The next concept will be more a family clientele base. They wish to aim to let more people know about them and to let them know that they produce good food.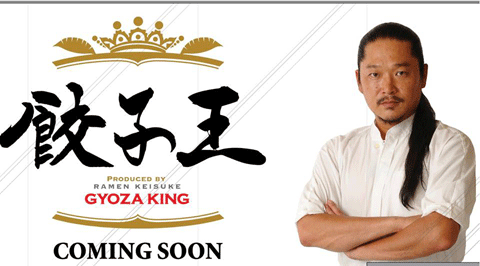 Gyoza King has just opened in November.
They believe that Japanese F&B will continue to grow in the country of Singapore and they like the idea that there is competition because this competition will improve the quality of the food and service in the F&B industry and this in turn benefits the customer. In the end only the good ones will remain. For new concepts it is more difficult and this usually depends on the location and customer base.
They have monthly promotions to benefit the customer and events such as the Summer Festival at the Japanese Primary School, Oishi Japan at Suntec City, the 2nd Anniversary Event of Tonkotsu King and the 1st Anniversary Charity Event of Tori King.
They say that their food is authentic and similar to Japan but they always create new food and take on new challenges for their food but remain based on Japanese taste.
Millenia Walk, 9 Raffles Boulevard, #P03-02 Millenia Walk, Singapore 039596
Tel.: +65 6337 7919
comments powered by

Disqus