November 1, 2013 09:46 AM
[HongKong]
By Craig Wilson Reported on October 29, 2013
Keywords : Yakitori
On the answer to my question about whether Yardbird HongKong is unique in the Japanese F&B market with the rise of Japanese cuisine in Singapore / HongKong and SE Asia and how they compete with each other they answered that its uniqueness is the focus of great food and great service in a fun and casual environment.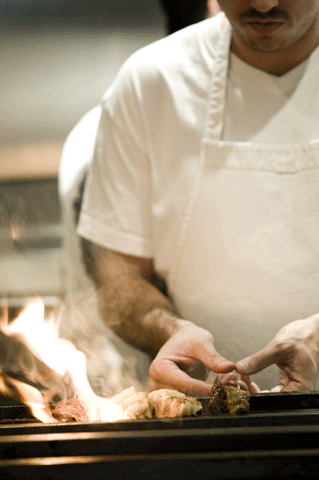 Charcoal Grill
Yardbird HongKong opened on the 20th July 2011 and also opened a 2nd restaurant called RONIN on the 1st March 2013. The latter's concept and menu is though completely different from that of Yardbird HongKong. There is no specific main clientele for Yardbird and is a conglomerate of locals, expatriates and Japanese.
Their main signature dishes which are local favourites include the Korean Fried Cauliflower (also known as KFC on the Yardbird menu), Chicken Meatball Yaktori and the Chicken & Egg Rice). They boast that Yardbird is a family-style neighbourhood establishment focusing on producing simple, tasty and honest food with the main focus (as mentioned earlier) on exemplary food and service in a relaxed environment.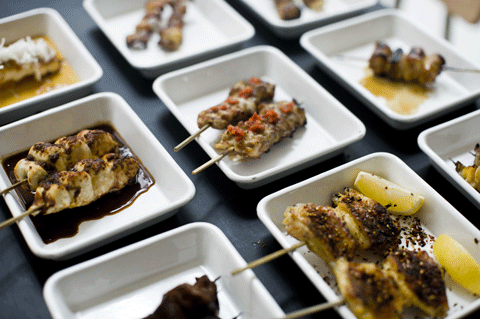 Takitori selection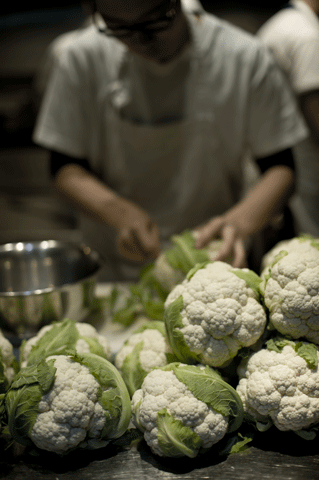 Korean Fried Cauliflower
They believe that their business strategy does not involve anything to do with the location of their premises in HongKong as the 2 concepts are not related for them.
On the question of competition in HongKong in the Japanese F&B market as it continues to grow and what new concepts they have considered to match this competition they have stated that competition will surely continue to grow but this isn't their main focus. Their focus is on themselves and how to provide the best service and food they can.
Yardbird does not have any daily / weekly / monthly promotions or events and do not celebrate any festivities on their premises which I think is quite odd but perhaps for them business is creditable and profitable and they do not need to consider any incentives to attract a more busy clientele. Their main focus obviously seems to be giving them that edge!
They do not claim to be provide authentic Japanese cuisine but state that the Yardbird menu and concept is inspired by Japanese cooking techniques and philosophies and they use a great deal of Japanese ingredients in their cooking. So in this regard perhaps their dishes are not so similar to Japanese local cuisine and its authenticity but perhaps creating a little twist and flare to their style?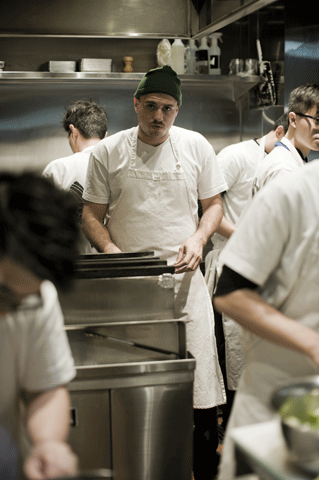 Chefs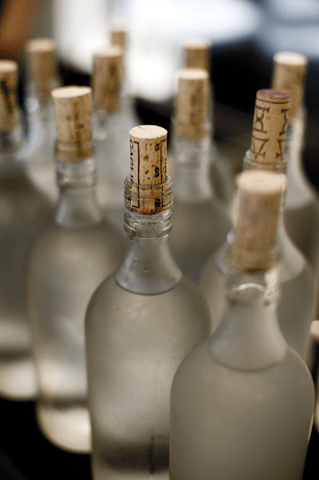 Beverage
In their press release they boast that they are inspired by Yakitori-ya restaurants in Japan specializing in Yakitori dishes of skewered grilled chicken grilled over traditional Bincho charcoal. The menu is created by Chef Matt Abergal. Also served is an array of carefully selected sake, shochu, beer, wine and Japanese whiskey. Owners Matt Abergal and Lindsay Jang designed the layout of the premises with furniture designer Sean Dix, illustrator Evan Hecox and art director Michael Carter to create their family-style neighbourhood establishment in their own focus (as described earlier).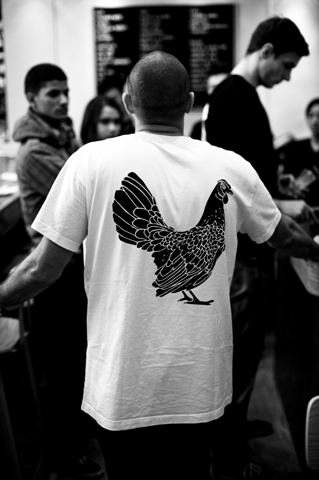 33-35 Bridges Street, Sheung Wan, HongKong
Tel.: +852 2547 9273
comments powered by

Disqus