October 30, 2013 01:03 PM
[Singapore]
By Craig Wilson Reported on October 29, 2013
Keywords : Tokyo Sushi Academy
Tokyo Sushi Academy Singapore has more than 10 years of knowledge in the field of schooling where people can learn Sushi / Japanese cuisine seriously. Adding to this there are next to no other such school in Singapore and SE Asia. In April 2013 this school started as a branch school of Tokyo Sushi Academy Japan and they intend to expand in Singapore and other regions.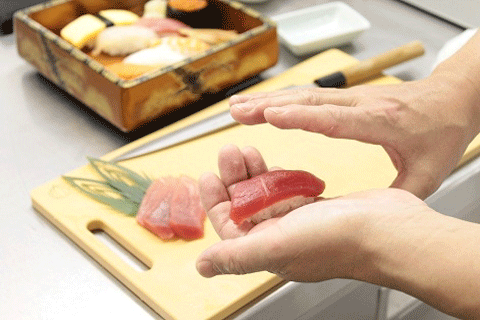 Sushi Prep
Their main clientele are locals to Singapore and international students in the SE Asian region, they have fun courses for all designations and have team building classes often. Their key signature dishes for their classes taught which are local favourites for their clientele are Sushi, Roll, Sashimi and Tempura. Their unique selling point (USP) is how to teach the essence in the short term kindly by experienced and a highly skilled Japanese/Sushi chef in English giving a unique experience.
The location and premises of Toyko Sushi Academy Singapore is situated near the CBD area of the City of Singapore and not housed in a 'Japanese-orientated' shopping mall. They believe that the Japanese F&B market and competition will continue to grow in Singapore and the main point will be if there will be good chefs to demonstrate their talents.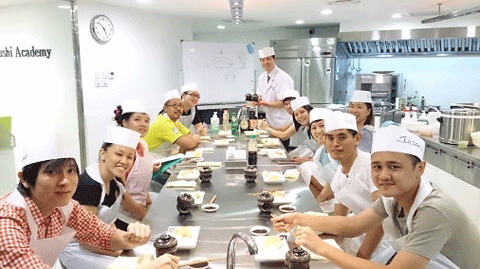 Sushi Classmates
The academy holds regular courses and special courses for all and in November 2013 they will be holding an Oyster Class, Mirin Class and Salmon Class which will collaborate with other companies and makers. They have mentioned that the cuisine in their classes is authentic and similar to what people would get in Japan but the idea is not to stick too much into authenticity and its style for the future.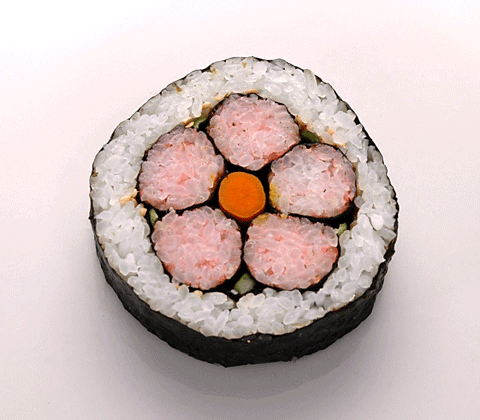 Sushi the Art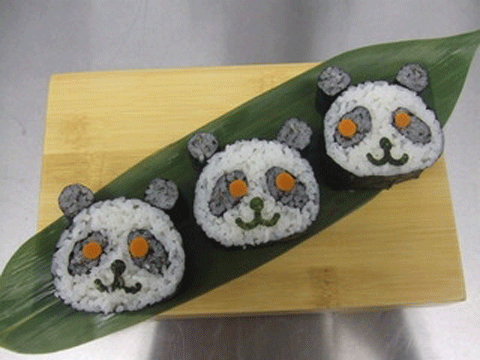 panda-thumbnail
In the City Nomads article they are offering discounts for Normad Card holders of 15% off cooking classes from the 1st September-31st November 2013 and they write about experimental Japanese cooking classes where professional classes can be taught to chefs as well as to beginners with an interest in learning about Japanese cuisines and also expressing about the leisure classes which is more of a taster picking up the general idea but not to expect to become a professional!
This academy I have noted as very professional and efficient in communications so I am sure that the academy runs efficiently and effectively in their classes and what they try to demonstrate as a branch of the Toyko Sushi Academy Japan.

133 New Bridge Road #B2-17 Chinatown Point Singapore 059413
Tel: +65 6444 7828
comments powered by

Disqus