September 26, 2013 09:41 PM
[Singapore]
By Craig Wilson Reported on September 15, 2013
Popular HotPots in most countries are all unique in their own way. The Chinese like theirs in an herbal soup base. The Koreans like their steamboat placed in the middle with the BBQ on the side and both flavours do not mix. The Japanese usually have theirs in a soup or stew style in the Nabemono (Japanese HotPot style) and consists of thinly sliced beef slowly cooked and simmered with vegetables at the side and other ingredients in a shallow iron pot in a mixture of soya sauce, sugar and mirin.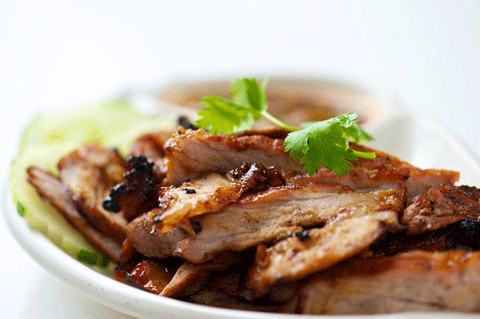 SpicyThai BBQ Pork Neck
The Thai's however is quite different with a number of ingredients to choose from and a Thai style dipping sauce with chili, lime and coriander leaves. The BBQ is placed in the middle so the flavours drip into and collected into the surrounding rounded pot. The way of eating is called Mookata. Customers who prefer a fuller flavour of BBQ and vegetable juices usually prefer the Thai style of hotpot in the Mookata way and have the best of both worlds (the BBQ and soup / stew) at the same time!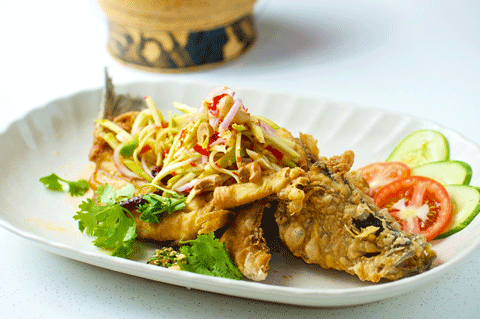 Fish Salad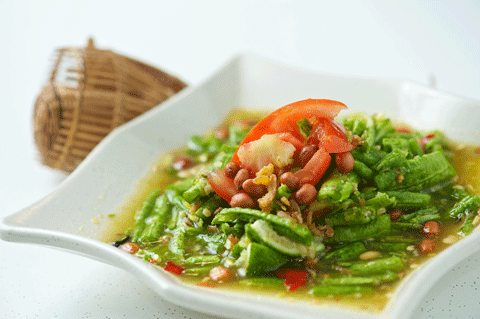 Long Bean Salad
Charcoals is the basic principal in Spicy Thai Thai Café compared to most other places which use wax / gas fires as it saves time to get the charcoals hot for heating. Their principal of charcoal fires signifies their authenticity. The charcoals keep the food hot for a long time and release fine aromas in the food. They believe that charcoals make a lot of difference and they think that the effort is worth it.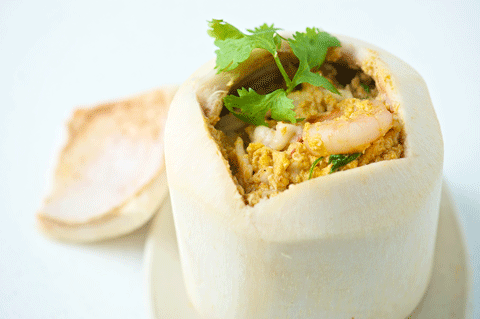 Hommok Thai Style Otah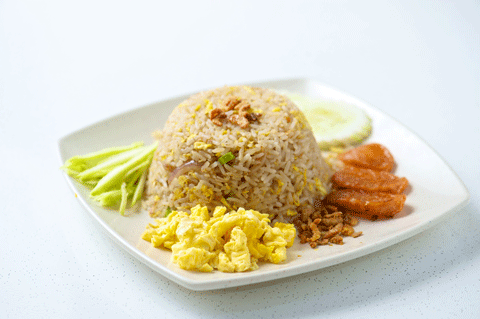 Belancan Fried Rice
Spicy Thai Thai Café will hope to expand in the region but want to get a stronghold on the Singapore market first. Singapore has a good name for itself in the region so when they have established their brand name first they are confident that this will have an impact on the region with a sold reputation.
They do not have a stringent business model as they believe that the food business is dynamic and they have to adapt to changes and market trends. Thai food is liked by most people internationally whether tourists, locals or businessmen, family or other individuals so they are open to any location which shows good potential.
They hope to expand the menu so customers are spoilt for choice when it comes to their wide selection and they definitely hope to explore the possibility of expanding in the region. They need outdoor locations with spacious surroundings as they use hotpots with charcoal and the current location in Aljuned suits them perfectly. The area is cool and with enough wind, tall trees and greenery and is an ideal place for communal dining.
They have found that lunchtimes have got busier since they started their business 5 months ago and evenings are usually packed. They do not currently run any special promotions as they make their prices affordable and 'pocket-friendly' so everyone can enjoy authentic Thai food at its best!
This was voted with many other places in the article released a few months ago in the Straits Times for the HotPot Race where I have found many establishments have great flair and authenticity to compete in the Singapore market. This certainly gets me hungry even reading the wide range of selection you can find in this competitive market!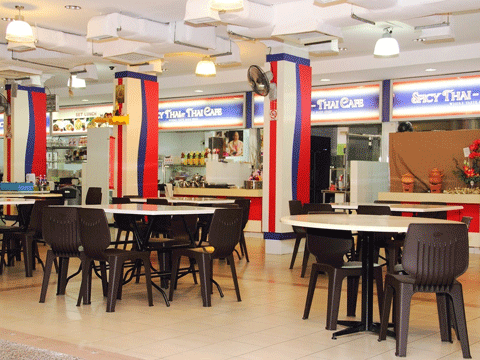 Blk 115 Aljuned Avenue 2, #01-35 Singapore 380115
Tel.: +65 6747 8558
comments powered by

Disqus