September 17, 2013 12:14 PM
[Singapore]
By Joyce Tan Reported on September 5, 2013
Keywords : Chinese
Jia Wei literally means "home taste" in Mandarin, and the restaurant captures the essence and flavor of Chinese-style home cooked food. Featuring a bright color palette, this quintessentially Chinese establishment pleases with its consistently excellent food in a pleasant yet private setting that's suitable for business lunches and family gatherings.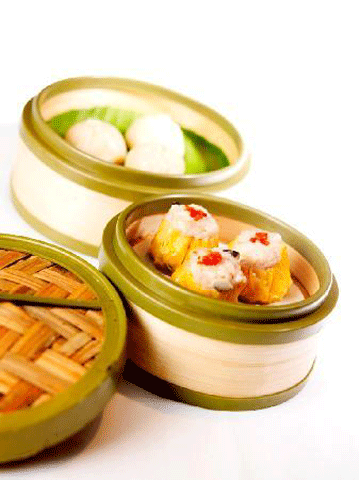 Jia Wei Restaurant serves a smogasbord of delectable dim sums, enjoy!
One of the city's most highly regarded restaurants, Jia Wei marries tradition and modernity in a single setting, and is a reliable option for quality fare. The chef's recommendation of cod fish glazed with teriyaki sauce is delicious, and certainly a must-try. Another drool-worthy recommendation is the roasted Peking duck, wonderfully smooth and chewy, and a masterful rendition of delicate flavors. For sweet, sweet endings, try the deep-fried durian ice cream, an extremely sinful interpretation of the Hong Kong-style thick toast drizzled in mango juice. Mmm...!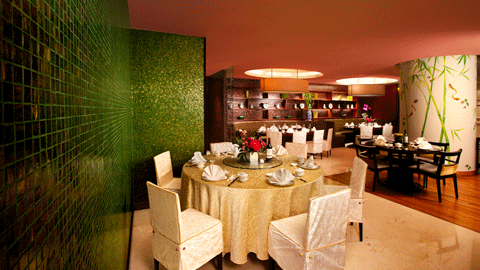 Jia Wei Restaurant beckons with a beautiful interior
While the restaurant's a la carte offerings are simply tantalizing, the dim sums are equally good. The xiao long bao, crispy spring roll, and prawn and salmon roe ball-like har gow - all cooked to perfection - will tease your senses for more goodies. Pair them with a hot glass of chrysanthemum tea to cleanse your palette if you wish to indulge.
Level 2 Grand Mercure Roxy, East Coast Road, Singapore 428769
TEL: 63405678
comments powered by

Disqus