September 2, 2013 10:25 AM
[Singapore]
By Craig Wilson,Dallas Cuddy Reported on August 30, 2013
Keywords : The Prime Society
I had been introduced to the Prime Society through a company dealing in the F&B business in Singapore and was able to get 1st hand contact with the Head Chef Dallas Cuddy who invited me with open arms to have a private interview with him on the weekend. They were also very quick to help me in all the necessary things that I required of them to assist me with writing this article.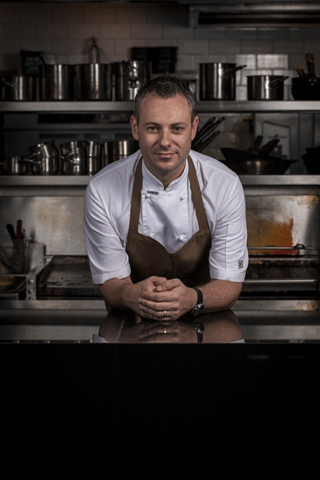 Head Chef Dallas Cuddy, The Prime Society
The Prime Society is in certainly 'Prime' location in the Dempsey Road / Dempsey Hill area on the corner of the main entrance from Holland Road.
Dallas Cuddy has been in Singapore since July 2012 and walks to work from his residence near Holland Village and has been with the restaurant for 5-6 years. The premises has been refurbished and revitalized since his move to this location.
He had previously been in Melbourne with his 1st restaurant Verge until it closed where he was for 18 months and was received as one of the Top 10 restaurants in Melbourne and gained many awards. He also was linked to the Japanese restaurant Izakaya but wanted to try something else because of limitations. He came to Singapore with his wife.
He was told about the Prime Society and wanted to give it a new facelift and this facelift is still ongoing with a new kitchen, front and back house which has been overhauled and revamped. In the next 12 months he will be looking into opening a new restaurant which will be more a fine dining affair with a casual feel to it and will be smaller than the Prime Society (seating 100+) to 46+.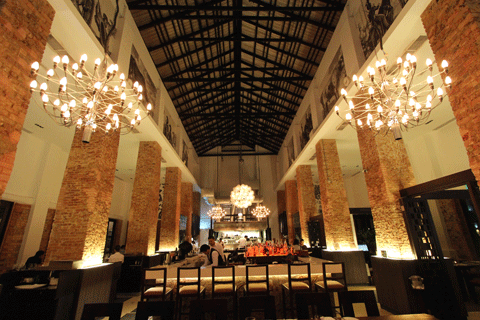 The Prime Society, high ceiling
The Prime Society is different from the Tippling Club as it is more a casual affair than the exuberant wine and fine dining where diners might feel restricted and otherwise would not enjoy their dining experience. His move will be a more cold deli type of style is his new vision and in some ways similar to Wine Connection & Cheese Bar.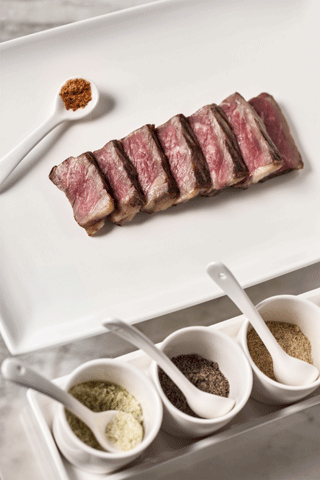 Steak Tasting Plate
Steaks will come from chosen suppliers and they want to have a cold fridge so they can mature the meats for 3 weeks. Now they are developing their new concept bar for cocktails and functions. They had recently had the Singapore Air Force at one function and this establishment can be set up for parties and functions of varying types. All sections of the Prime Society will be chosen for their uniqueness and this location has one of the biggest premises in the surrounding area. Also out the back they overlook the school grounds giving a more open feel than the other locations in the vicinity.
Dallas works hard from 9.30am-midnight and freshly preparing fresh bread every day. He has been previously interviewed by the top food and wine magazine Wine & Dine and has done demonstrations. He seems to acknowledge others in the field and mentioned Janice Wong from 2am:lab and 2am:dessertbar being inspirational and believes in what's she planning to achieve.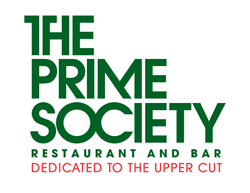 10 Dempsey Road Singapore 247700
Tel.: +65 6474 7427
comments powered by

Disqus