August 29, 2013 02:07 PM
[Singapore]
By Joyce Tan Reported on August 21, 2013
Keywords : buffet  Plaza Brasserie
An elegant dining space and setting for a buffet-style restaurant, Plaza Brasserie pleases with its smorgasbord of local and international cuisine to suit every stomach. Like a well-oiled machinery, the restaurant dishes out food by the minute.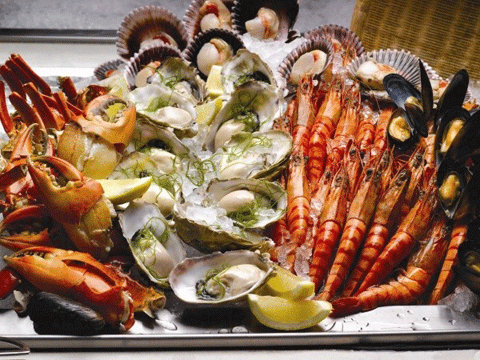 There is no mistaking the restaurant's specialty dish; the soft shell crab's crispy exterior and soft interior makes it a chewy and yummy dish to have. Every day, more than a hundred crabs are deep fried to perfection in the restaurant's open plan kitchen. Relish the sinful flavors of the deep sea with every bite. Another highlight is the curry laksa. Spicy yet flavorful, the curry laksa evokes a heady coconut fragrance that whets appetites. Other must-tries include the freshly cut salmon sashimi, California hand rolls, dim sums, and braised sea cucumber.
If you still have room for desserts, head to the desserts station and treat yourself to some lip-smacking cakes, patisseries, and scones. The restaurant also serves seasonal delicacies like crabs, lobsters, and oysters. Whatever you've come for at Plaza Brasserie, you're sure to return for more. So what are you waiting for?
■Plaza Brasserie
7500A Beach Road, Singapore 199591 (Parkroyal on Beach Road)
comments powered by

Disqus