August 12, 2013 10:54 AM
[Singapore]
By Joyce Tan Reported on August 3, 2013
Singapore is a gastronomical paradise; the city is home to a dizzying array of local and international dishes. At every turn and corner, there's a coffee shop, café or restaurant offering a variety of local and international dishes. If you're craving homegrown cuisines like the mee goreng (Malay-style fried noodles), chili crab, Nonya laksa, bak chang (Chinese-style dumplings), and bak kwa (dried meat), head down to East Coast road and Joo Chiat road where a bounty of localized eating places are. You'll be pleased with the vast selection of food on offer - it's a promise.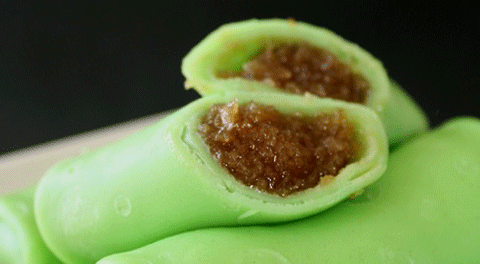 KDD
Without further ado, here are eight places to check out. If you've yet to visit any of these exciting places, be sure to do so now.
1. Nam San Mackerel Otah
Gone are the days where otak - mashed fish paste blended with a variety of aromatic herbs and spices, along with coconut milk - is lovingly wrapped and grilled on the streets. Keeping the tradition alive, Nam San Mackerel Otah hand wraps its otaks in banana leaves before taking them out to grill. Nam San Mackerel Otah sells a variety of otaks, from the quintessential mackerel otak to the specially prepared non-spicy white fish otak. Depending on your preference, get your choice otak at this family-run business. The stall also sells other time-honored local goodies like the nasi lemak.
ADDRESS: 267 Joo Chiat Road, Singapore 427521.
2. Glory Catering
Calling all fans of Malay food! Glory Catering dishes out a smorgasbord of tasty Malay offerings that whets appetites every day. Popular festive snacks and confections like the dadar gulung (pancake rolls with coconut fillings), kuih bangkit (coconut cookies), silkworm-lookalike cake, and the kue putu mayang (coconut cakes) are elaborately displayed at this green-and-white colored air-conditioned snack stall and restaurant.
ADDRESS: 139E East Coast Road, Singapore 428829.
3. House of Seafood
Stir-fried prawns, check. Steamed garoupa, check. Black pepper and chili crabs, check! These are some of the many tantalizing highlights at House of Seafood, a casual and fuss-free Chinese-style seafood restaurant that was once famous for its black pepper crab dishes which are endorsed by then Singaporean comedian and television personality, Moses Lim.
ADDRESS: 1 Joo Chiat Road, Singapore 420001
4. Chili Padi Nonya Café
Dark colored glass doors and a colorful signage welcomes you into Chili Padi Nonya café; its lavishly designed interior is designed to evoke the feel of a traditional Peranakan home. Right smack along Joo Chiat road, the café whips up tasty udang masek nanas (pineapple curry with prawns), kueh pie tie, and kepetin bak wan (minced crab and pork soup) that at first glance, makes one salivate.
ADDRESS: 11 Joo Chiat Place, #01-03, Singapore 427744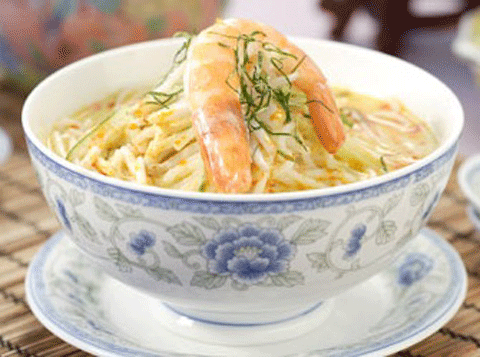 Chili Padi Restaurant
5. Ubin Kitchen
Those who prefer steamed fresh crabs should give Ubin Kitchen a go. Served in Hua Diao wine and decorated with thin slices of ginger, the restaurant's steamed crab is cooked to perfection and exudes a light, bittersweet smell that's fragrant. On the menu, other must-tries include the salted egg squids, clayfish, and cereal prawns.
ADDRESS: 357 Joo Chiat Road, Singapore 427602.
6. Alibarbar the Hawker Bar
Dark wood panels and dim tungsten lighting add a touch of mysteriousness to an already retro chic space, creating an all-inviting atmosphere for guests to dine in comfort at night. Enjoy a pint of Belgian craft beer along with your favorite plate of mee goreng as you wile away your time watching a good game of soccer together with friends. During the day, the gastro bar transforms into a bustling hawker centre, serving easties popular hawker fares like char kway teow and roti prata, and drinks like teh tarik, kopi-o, and teh halia.
ADDRESS: 125 East Coast Road, Singapore 428810.
7. Odeon Beef Noodle House
Made famous thanks to its "QQ" aka springy and chewy noodles, Odeon Beef Noodle house is conveniently situated at Katong I12's food court, Food Republic. For the uninitiated this is the place to eat if you can't decide on what to have that is good. After your meal, take the escalator down to level two to enjoy a cup of refreshing bubble tea at Black Ball Desserts.
ADDRESS: 112 East Coast Road, #04-01 and #02-27, Singapore 428802.
8. Kway Guan Huat
This stall's claim to fame is its slogan which reads, 'Singapore's Original Popiah Maker since 1938'. Its popiahs are painstakingly wrapped by hand throughout the night and so are its kueh pie ties. The popiahs made are crispy. Housed under a double story pre-war shop house, swing by Kway Guan Huat if you wish to savor a slice of the city's first popiah manufacturer.
ADDRESS: 95 Joo Chiat Road, Singapore 427389.
comments powered by

Disqus