July 29, 2013 06:16 PM
[Singapore]
By Craig Wilson Reported on July 24, 2013
Keywords : craft beer
Singapore has become fanatical about craft beers as indeed the whole globe is. Originally only European beers were the best of their kind but now the Australasian market is opening to new concept craft beers and Japanese beer has reached a new level. Even US craft beers have started taking renewed interest rather than the 'cat's p*ss' reputation!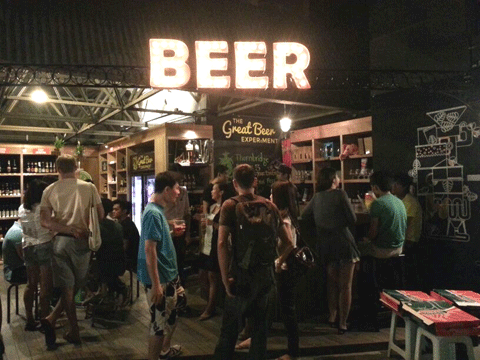 The Great Beer Experiment
I discovered also that Australian ciders are on the increase and a new ginger ale beer has become a new fashion so keep your eyes posted about development in the SE Asian and Singapore region. There are now even people writing reviews solely exclusive to beer and craft beers alike as well as the traditional wine and dine concept.
A playground of a different kind, no children's playground, no slides or swings but definitely to "tickle, test & tempt"!
• Retail Craft Beer Shop
• Craft Beers & Gifts
• Tasting Flights
• Workshops
• Food & Beer Pairing Trails
Sign up to the Craft Beer Community & receive e-mails on i) new beers ii) upcoming events iii) fun things to do with
the Great Beer Experiment
.
The Great Beer Experiment (TGBE) with its new craft beer shop, bar and classroom is designed to give you a learning and tasting experience when it comes to craft beers.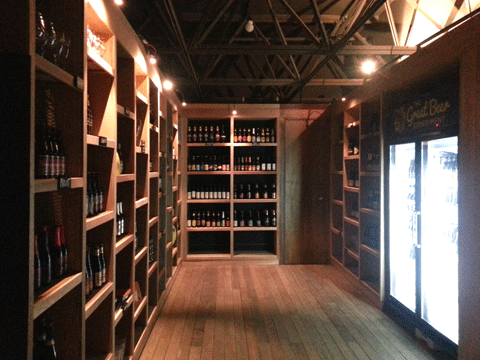 Over 150 craft beers in the shop
Over 150 craft beers to choose from with beer books, ingredients and much more to learn and experience this could be a learning experience for beer enthusiasts eager to learn more.
The beer selection is constantly updated to provide something new for the next visit even if you have dared to try to sample them all.
The shop has a selection of beers, limited edition T-Shirts, umbrellas, glassware and you can customize your own beer gift sets. Fill up your Beer Growlers with draught beers from surrounding brewers to take something home with you.
Beer and Food pairing weekly or get a Beer Guide to give you recommendations on the current market.
Join the Beer Appreciation Workshop or try the online 'Beertorials' or be the weekly winner every Friday by posting a simple beer question.
The Bottle Shop and Bar is designed to suit all beer lovers, seasoned and new with tables and chairs designed from kegs and hand-baskets are designed from used crates. There are hand-painted murals to show you more about the brewing process and shelving is clearly marked and carefully arranged to guide you through the preferred list of beers.
TGBE is run by fanatic beer lovers who might be looked at as 'beer geeks' but whoever questions the love of beer!? Such highly rated beers are the Rochefort 10 or the Beer Geek Breakfast.
Register online for
Workshops
. Details will be posted about Draught Beers available, Join the Community by subscribing to the mailing list. Check for more details when posted.
Stall 46, PasarBella Farmer's Market, The Grandstand Turf City, 200 Turf Club Road Singapore 287994
Tel.: +65 9385 1752
comments powered by

Disqus