Bubbly Singapore F&B scene finally welcomes cheap and casual Izakaya dining. "Kuriya Penthouse" located at Orchard Central is now renewed as Izakaya "Sumiya". Major change was made within the big F&B group of RE&S. Their Selling point is the cheap beer only offering at S$4.90 for draft Asahi beer. In downtown like Orchard road, glass of beer can cost you S$10 in average up to S$18. How would "cheap beer!" concept join this high society market along Orchard road.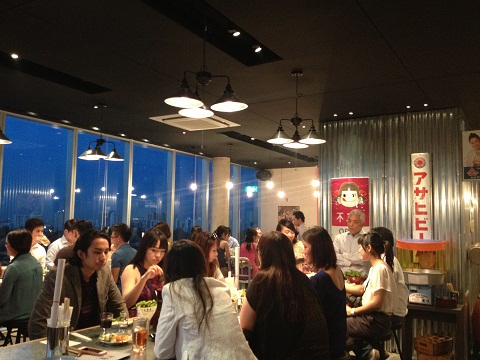 Directing the Showa Retro in Singapore "Sumiya".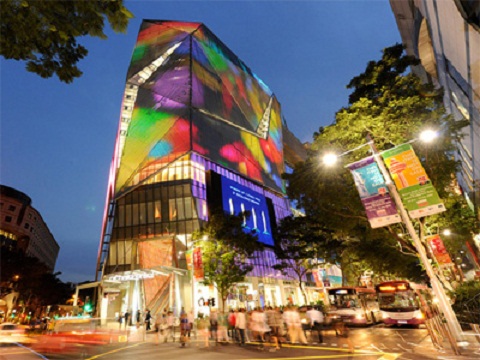 Orchard Central's External Bling Screen and Lighting Effect.
One of the attractive buildings with uniquely structured and huge screen on Orchard road, that is a shopping center "Orchard Central". They created with unique and stylish concept while many of Singapore's shopping centers carry same kind of big brands and chain restaurants as everybody in town complains. Only disadvantage from the mall is its structure that puts too much priority on being artistic, the layout is unpredictably confusing. Some of the shops are layout like a tree which doesn't make a comfortable walk-around shopping experience. Each floor is made out in different structure and placement of escalator is not standardized and each elevator does not stop all floors. The building is tall which has basement 2 to 12th floor. In order to reach "Sumiya" which located on rooftop which is on highest floor of the build, you need to use specific elevator and escalator.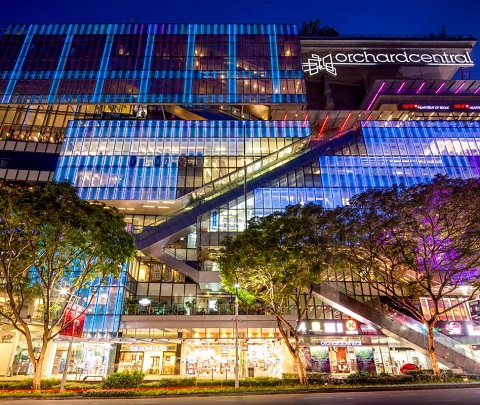 Orchard Central Exterior
RE&S Group who owns "Sumiya" established in 1988. Currently they manage 15 cuisines and over 40 Japanese restaurant outlets. "Sumiya" location was initially "Kuriya" under same group. "KURIYA Penthouse" was names exclusively different from other outlets, and offer exclusive fine Japanese dining. The budget was around S$130 per person with romantic dinner with spectacular rooftop view. They had changed the concept drastically to "Sumiya" utilizing large scaled location with 200 seating to be casual and affordable Izakaya style.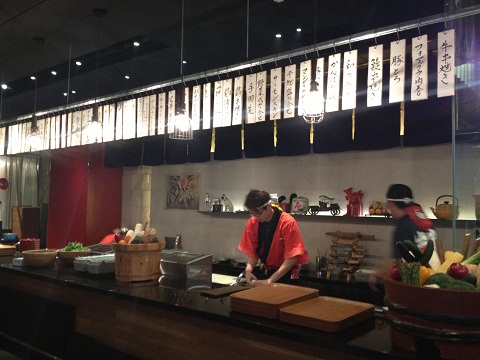 Big kitchen with chefs dressed in Japanese Authentic Festive Costume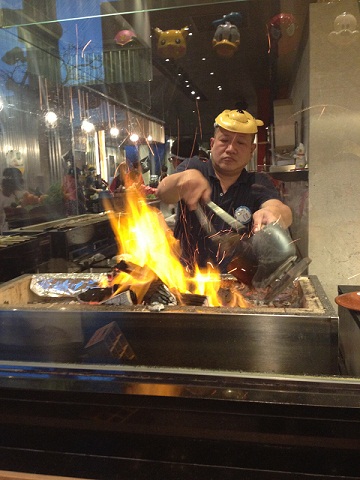 Sumiyaki cooking right in front of you
Restaurants are decorated with Showa period old style masks and toys. There is classic cotton candy machine which is still in use. Customer can enjoy trying out the cotton candy making at S$5 each. Sumiyaki grill kit is offered on each table and you can hands on grilling as you like. Another interesting line-up is when you order Edamame, staff will bring Edamame in the large bowl with globe. Customer can grab as much Edamame as you can in a hand grab with a globe. Staff plays drum to enhance the whole experience. "Sumiya" restaurants are letting customers to join the whole experience by not just watching at it but to hands on like a game. Like any other casual Izakaya dining in Japan, loud voice of "Irasshaimase" and "See you tomorrow" with drum playing when customers come in and out.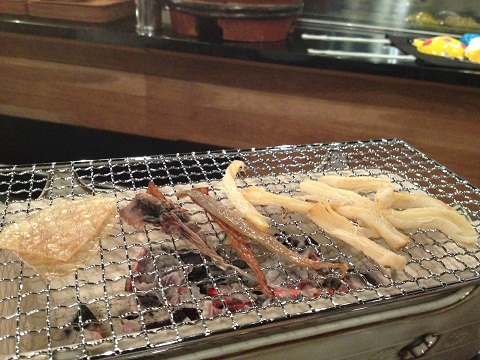 Small Charcoal Grill is Served Individually to Each Tables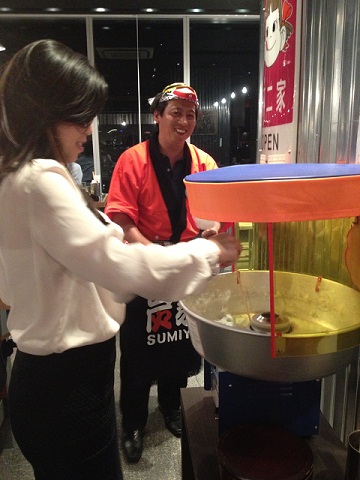 Customer Can Enjoy Cotton Candy Making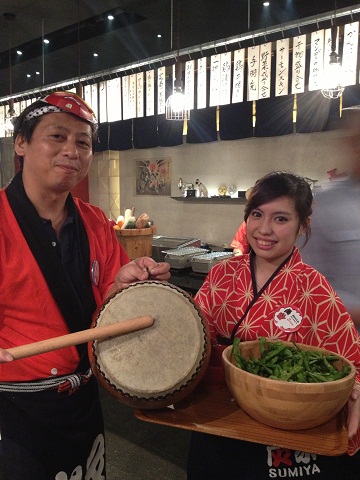 Making Noice with Drums While Playing Games.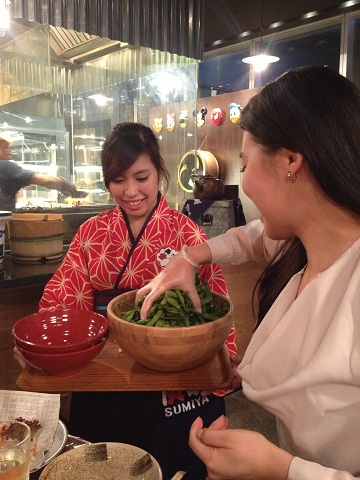 Grab Edamame As Much As You Can!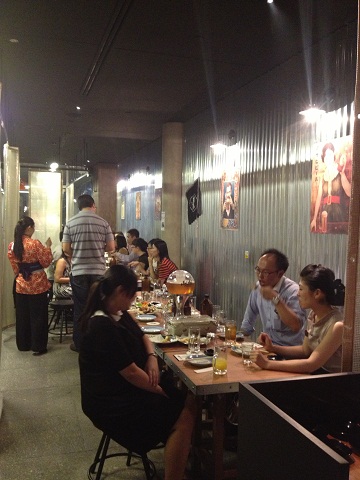 Interior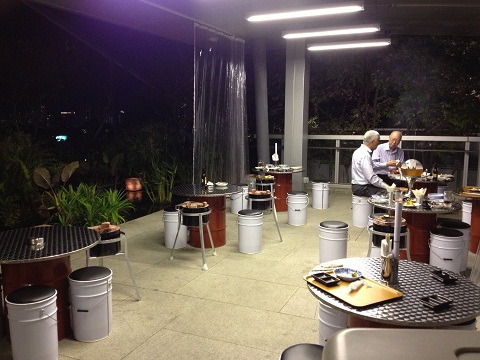 Terrace Seating is Smoker Friendly. Seats made with Drums are also Retro Lookin.
Casual Restaurant like this let customer to take up actual hands on to the experiences. Games and concepts let customer be together as one. As a mass-restaurant, they are creating right direction to welcome customer to fit the concept. Each dishes are made in small portion and menu structure are strategized to sell more beer. As Singapore drinking scene is getting hotter, this kind of cheap and casual restaurant will be hot lime light anytime soon.
comments powered by

Disqus