July 12, 2013 05:37 PM
[Singapore]
By Joyce Tan Reported on July 2, 2013
As the name states, bed-and-breakfast allows travelers to enjoy a sumptuous breakfast after a good night's rest in the comfort of an environment that resembles home. Here are four places you should check out if you're looking to give yourself a little pampering.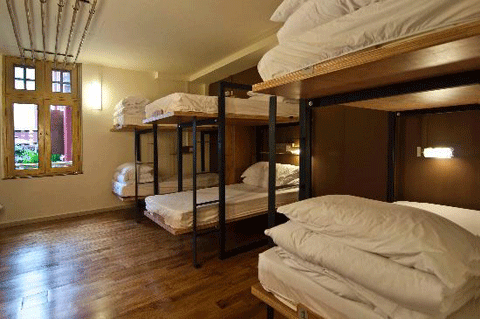 Pillows & Toast
Imagine waking up to the call of chirping birds and the alluring smell of breakfast bacon. As you slowly straighten yourself up in bed, your stomach starts to growl, hinting that it's time to break the night's fast. You rush to the dining room to see what's spread out on the table. Be introduced to the concept of 'Bed and Breakfast' aka B&B!
An undeniably attractive option for those wanting to get away from the hustle and bustle of everyday life, B&B is an American-European concept which started in Europe many years ago. Today, private home owners and entrepreneurs in smaller cities adopt this business model just to supplement their monthly income. On average, B&B inns can rake in a monthly profit of USD $15,000.
So what's the appeal? B&B inns offer people the chance to be coddled in a romantic setting. Guests are also able to mingle with one another. In Singapore, most B&B inns serve hotel-style meals right to your bed upon request. To help you select the ideal venue for your bed-and-breakfast retreat, FOODRINK Asia lists three of our favorite inns. Here's the rundown.
■Ceylon House
Right smack in the historical district of Joo Chiat, Ceylon House is a blend of colonial architecture touched with contemporary furnishings. Offering British-style breakfast meals, indulge in a hearty meal of baked beans, bacon, and poached eggs served sunny side up.
Where to go: Ceylon Road, Singapore 429600
■Gusti Bed-and-Breakfasts
A simple, contemporary mini hotel equipped with amenities like pool tables and karaoke lounges, Gusti Bed-and-Breakfast lets guests hang out before or after a meal.
Where to go: 30 Penhas Road, Singapore 208188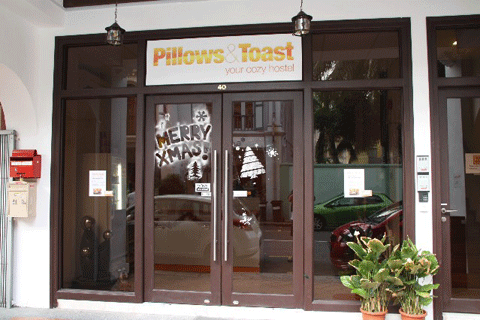 ■Pillows and Toast
For affordable bed-and-breakfast treats, make a trip to Pillows and Toast, a quaint yet spacious bohemian-like enclave originally intended as a backpackers' hotel. Managed by a team of young professionals, this space offers a glimpse into the life of nine young entrepreneurs raring to go. Every morning, guests head to the open rooftop for a hefty breakfast along with coffee to kick-start their day.
Where to go: 40 Mosque Street, Singapore 059518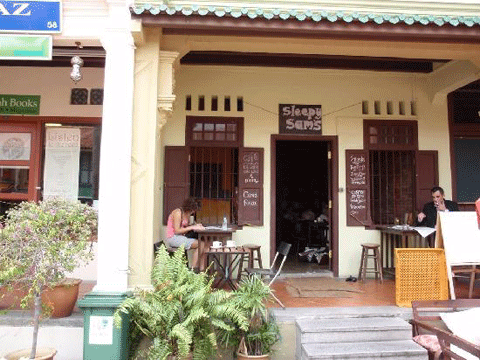 ■Sleepy Sam's
Enjoy a simple meal of toast bread served with a platter of fruits in a fuss-free environment; unlike your typical bed-and-breakfast inn, Sleepy Sam's lets guests sit by the porch to mingle with others over breakfast. If you're keen on meeting new friends, consider this bed-and-breakfasts inn.
Where to go: 54 Bussorah Street, Singapore 199471
comments powered by

Disqus