On 3rd July, Foodrink had joined Kirin Beer "KO RYU KAI" (Means networking event in Japanese) happened at Singapore IT club, kyo. Several hundreds of locals and expats were gathered to network new people through Japanese beer.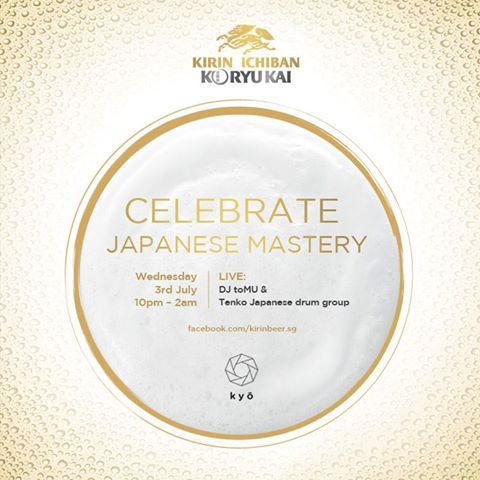 Events sponsored by KIRIN Beer "KO RYU KAI".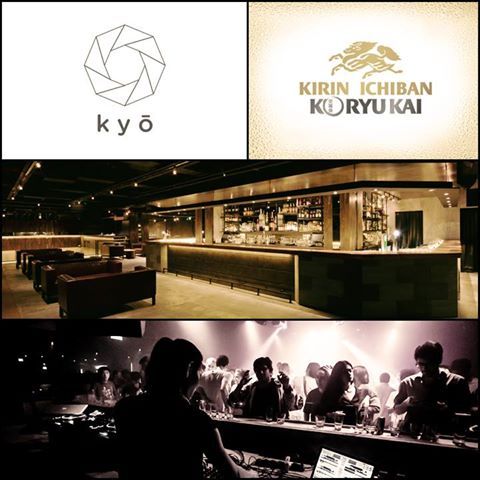 The club held the hottest in the "kyo" in Singapore.
Participants were gathered mostly by Kirin Beer Singapore Facebook page. Kirin Beer Singapore has over 3,300 likes in their own Facebook page beating their competitor of Asahi Beer. Asahi beer, who is also aggressively investing on their branding has over 2,000 likes on their Facebook page.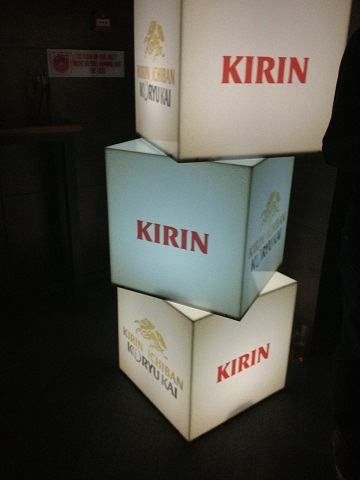 Event Entrance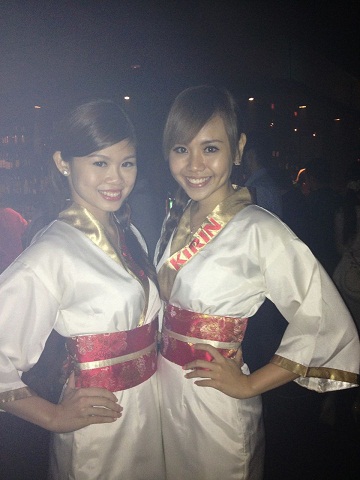 Kirin Promoter Girls are one of must-have for Kirin events in Yukata inspired costume.
As you can see from Kirin promoters are dressed in Yukata inspired costume in gold and while and their beer ticket given at the reception was old-time Japanese coin Kirin is branding them self as JAPANESE brand. On Asahi events they are more westernized in their branding such as hiring European DJs in their organizing music events. Kirin event was organized in the Singapore hottest club "kyo". It has opened in March this year with Japanese fusion concept. The place is middle sized club known for gathering good party people while large scaled clubs such as Avalon at Marina Bay Sands are not in good shape for their business. Kyo's active events and promotions are spread to the crowds by facebook where they managed to achieve over 6 thousand likes just in this 4 smonths after opening.
The event main show case was the collaboration with Singapore's most famous Japanese DJ toMU and Wadaiko Japanese drum group TENKO. It is a fusion of classic Japanese and modern Japanese and it made a mix sound incredibly and surprisingly danceable. Singapore's club scene usually welcomes its peak hour around 1am however, only for this night kyo was packed with dancing people at only 10pm.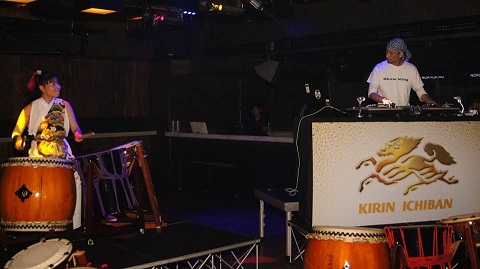 DJ toMU and TENKO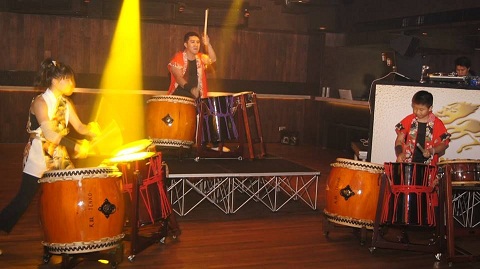 Wadaiko Group "TENKO" have kinds in the team!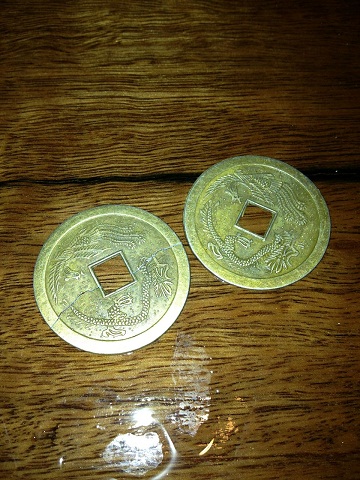 Coin Ticket to get Free Kirin Beer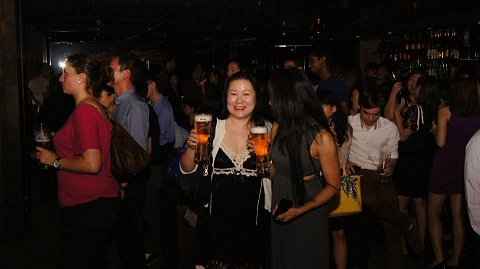 Locals and expats having their own fun of networking with Kirin Beer on their hands.
Males and Females are networking among themselves in different method from "clubbing" cheeky way. They are more aggressive on talking to somebody new and exchange their numbers. As Foodrink organize large-scaled dating event "MACHICON Singapore", we literally feel the improvement on aggressiveness comes from locals to meet somebody new through various method. By expanding this kind of networking event in Singapore, Singapore fertile rate hopefully increase and to make it possible to create bigger F&B market within the island.
comments powered by

Disqus