Chinese restaurant "Paradise Dynasty" creating endless queue in Singapore outlet has debuted in Ginza, Tokyo Japan on 17th June 2013. It is located in grand floor and basement of shopping center "Ginza Gurasse". Their signature menu is the 8 kinds colorful Xiao Long Bao. 8 kinds include Foie Gras (Orange), Truffle (Black), Crab Eggs (Yellow), Ginseng (Green) and Sichuan style Chili (Red) are wrapped in the Xiao Long Bao skin. All of them are cooking in the restaurant. Large scaled restaurant provides 160 seats on 2 floors. Affordable budget of S$13 for lunch and S$$41 for dinner. Many of Japanese tourists visit Singapore ION outlet and the brand is well recognized.  
■"Paradise Dynasty" Ginza outlet
Tokyo Chuo-ward Ginza 3-2-15 Ginza Gurasse 1F, B1F
Tel:03-6228-7601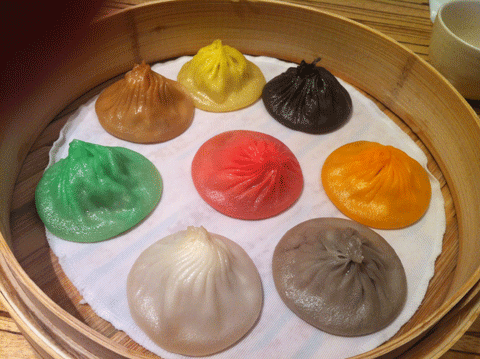 8 kinds Xiao Long pao S$20 Thin skin and very juicy inside.
Restaurant development is done by Singapore Paradise group. They manage 8 kinds of Chinese cuisine and 47 outlets in China, Thailand, Indonesia and Malaysia by direct own and franchising. Flagship restaurant "Paradise Dynasty" has 4 outlets in Singapore and 8 outlets in other countries including Ginza new outlet.
CEO, Mr. Eldwin Chua is 36 years old, born in 1977. He started his career from food court stall when he was only 18 years old. His restaurant opening in hottest shopping mall, ION in 2010 made him famous. He was selected for entrepreneur of the year in 2011. ION shopping mall developer, Capitaland's CEO, Mr.Chua was a regular customer of his restaurant in China town and managed to have tenancy contract in ION. 8kinds Xiao Long Pao was born to compete with up selling "Din Tai Fong"menus.  
Mr. Sen Takamichi is the man who gain franchising rights with Paradise group. He had been in the F&B business for over 10 years by managing Thai restaurant "Lak Thai" and worked as a consultant.  He is targeting to expand Paradise Dynasty in train station stops and shopping center up to 30 outlets by year 2020. He invested on the best location of Ginza as its flagship restaurant.
Beside 8 kinds Xiao Long Pao, handmade noodles made in the restaurant are also very famous. All noodles are made in the glass-paneled transparent kitchen where you can see chefs making noodles from scratch. Same authentic style used as "Din Tai Fong". Singapore labors are increasing and have to take up 38% of its revenue. They set high monthly target of S$500 thousands in order to cover the labor. Singapore cuisine is getting hot in Japan like "Singapore Seafood Republic" in Shinagawa requires reservation as a must. "Paradise Dynasty" got a great location advantage and also price is very affordable. As long as they can maintain the good quality, They will definitely achieve a quick success in Japan.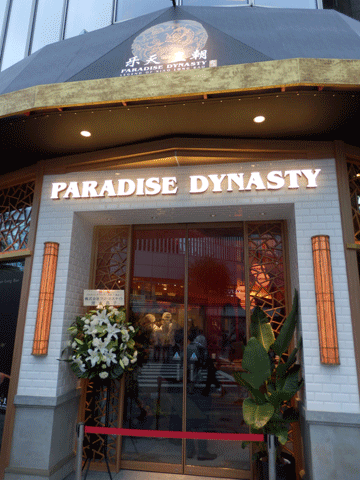 Exterior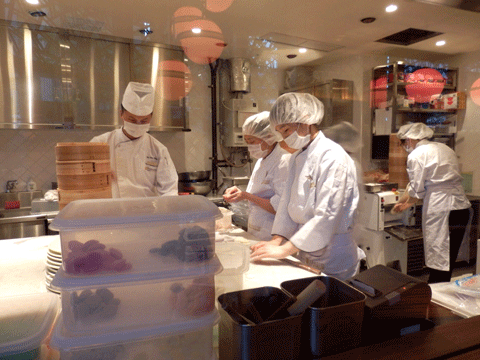 Cooked within the restaurant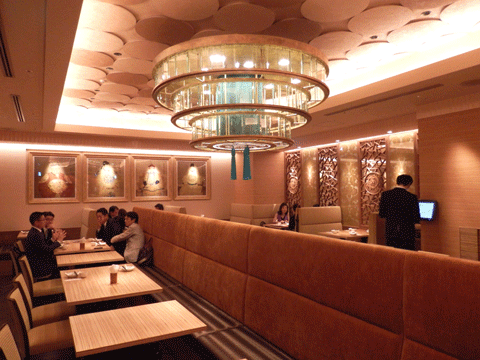 Basement 1 interior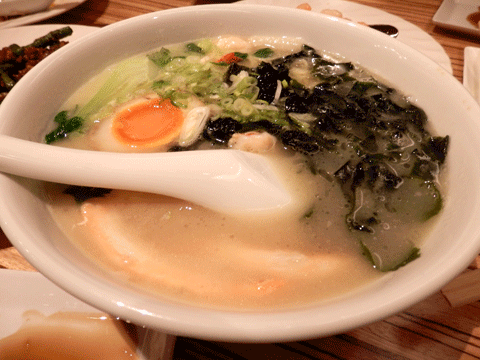 Handmade noodle S$12-S$17. Slow cook of 12 hours creates milky chicken soup.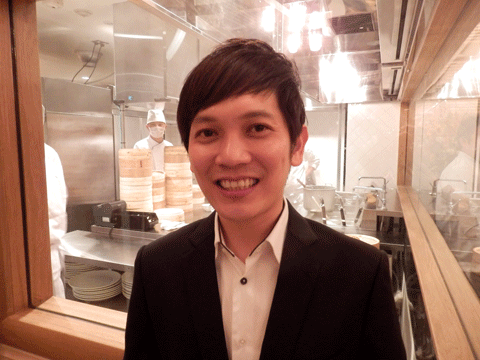 Mr. Eldwin Chua Paradise group CEO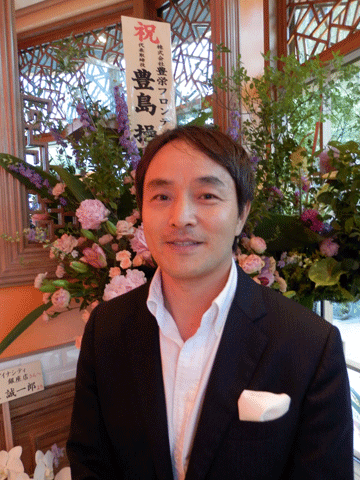 Mr.Sen Takamichi Paradise Dynasty Ltd., Director who gained franchising rights
comments powered by

Disqus