May 28, 2013 03:09 PM
[Singapore]
By Craig Wilson Reported on May 22, 2013
Sentosa is one of the key talking points when visiting Singapore and one of the main attractions to any tourist or businessman with a few moments to explore the city or country. This is one of the places which you can rest and relax and enjoy some of the main sights and fine cuisines.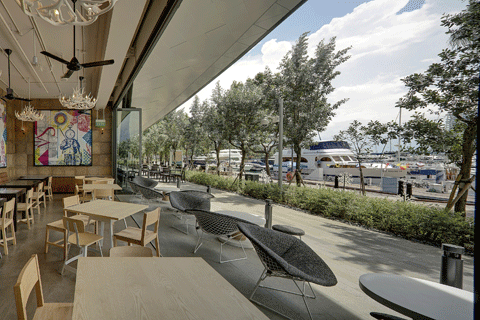 Sabio by the Sea at Sentosa
Olivier Bendel's talks about his conglomerate of restaurants and bars have mostly different concepts and target different audiences and says basically when he comes across and ideal location and recognizes a new concept that would be suitable for Singapore he would not hesitate to expand upon his idea and turn it into an actual restaurant or bar concept.
Sabio by the Sea at Sentosa is one of these snatched up ideas when he was approached by Quayside Isle for its great potential at Sentosa Cove which opportunity was jumped upon and made real. Sabio by the Sea is mainly busy during the week and most particularly over the weekend. The brunch menu is the most popular which is available on the weekends @S$35++ that gets you an El Sabio basket, mini breads, jam, yoghurt, orange juice, a hot drink and choice of main dish which sounds a great way to start off a weekend!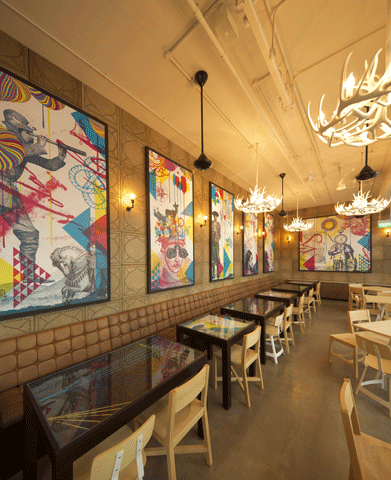 Sabio by the Sea
Sabio at Duxton Hill and Sabio by the Sea at Sentosa specialize in Spanish Grilled dishes and Tapas but there are also other concepts. Priding themselves in serving authentic, high-quality products made with the best produce imported from around the world. Making sure the food is as close to the real deal as possible. These other concepts are: French Bistros: L'Entrecôte (Duxton Hill), L'Entrecôte Express and La Cantine by Bruno Menard (Asia Square in the Central Business District). Gourmet Burger Bistro: &MADE by Bruno Menard (Orchard Road). Italian Fine Dining Restaurant: Forlino (One Fullerton). 2 Contemporary Bars: 83 (Club Street) and The Vintage Room (Duxton Hill).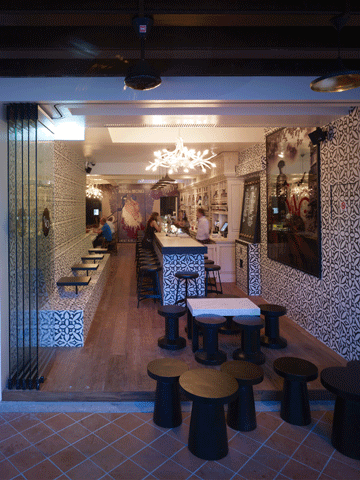 Sabio at Duxton Hill
L'Entrecote Restaurant is one of the most popular concepts and one new one is due at the New Suntec City and they would be happy to introduce this concept in more locations in Singapore. Olivier Bendel is not opposed to introducing new concepts but at the moment will be focusing on the now established concepts and strengthening the brands and bringing them to a higher level but he says 'you never know, if I see a good opportunity, I might just snatch it up!'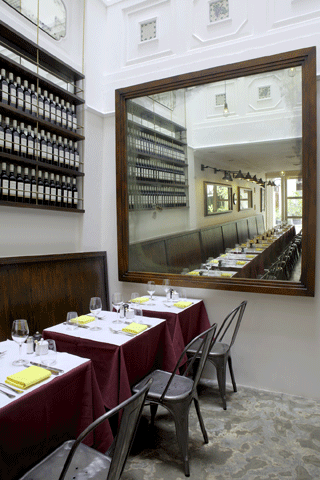 L'Entrecote Restaurant
Deliciae Hospitality Management
would like to be a big player in the F&B industry in Singapore and SE Asia and they say they would like to expand outside of the country of Singapore.
This sounds a great enterprise of unique and real concepts and wonders will never cease when they will run out of ideas and new concepts perhaps this will never happen and we will have much more to see, taste and explore!
comments powered by

Disqus