Classic hot night spot, Clark Quey by the Singapore river gathers 40thousands people every weekend. "Octapas Spanish tapas Bar" had joined the superior location 3 years ago. Tapas cuisine is getting so popular in Singapore which is not only restricted to tapas made out of Spanish food but including Asian fusions. Singapore youngster's are quickly adopting more of alcohol consumption and it has been influencing dining experience such as Tapas cuisine.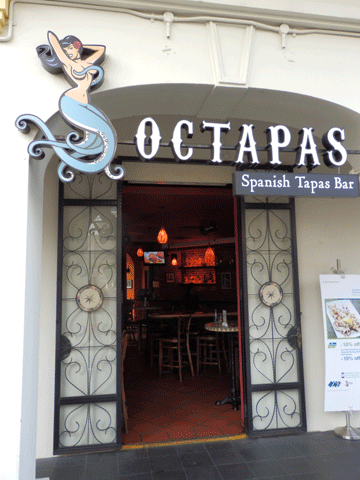 Octapas Spanish Tapas Bar
"Octapas" is located on the ground floor at corner of whole long Nonya building right opposite river crossing Singapore river. Clark Quay used to be location for warehouse and its rejuvenation had started in year 1993 however tenants were too little and allocated separately. In 2006, They had done major renovation on the place and huge boom on Clark Quay had finally opened with countless restaurants and night clubs. "Octapas" used to be in business called "Tapas Tree" at the renewal Clark Quay. In 2001, owner had changed and restaurant name had also renewed to "Octapas". They are the boom starter of tapas in Singapore since 2006.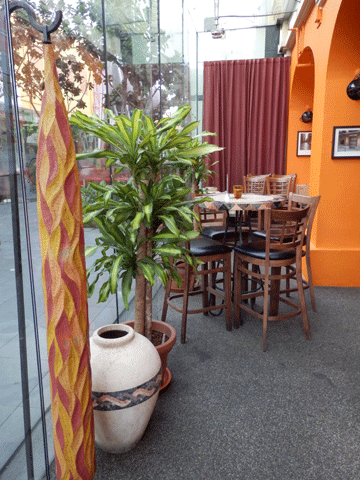 Interior Decorated in Fresh Orange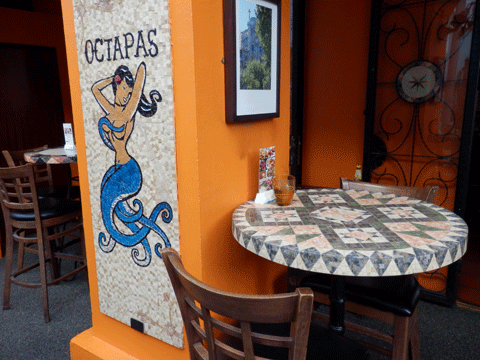 Cute Mermaid Illustration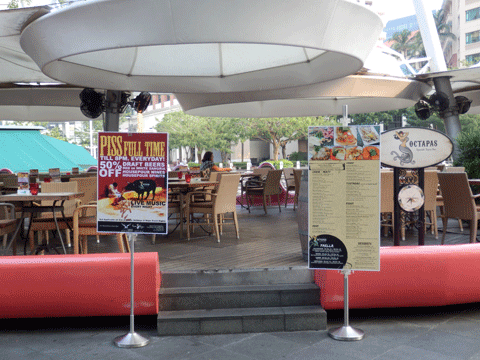 Terrace seating is also available beside the River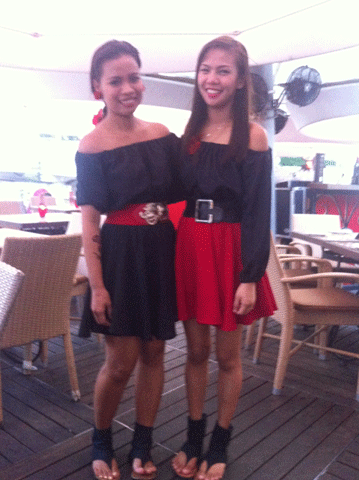 Uniform for female servers are arranged in Spanish style
The top selling menu is "Garlic Shrimp". Compare to what is offered in Japan, shrimps are much bigger in size and dish portion is larger as well. Squid and Octopus fry is also popular. Even hot country like Singapore, their customer prefers red wines to go along with meaty dishes such as meat balls. Wine kinds are not restricted to Spanish ones and categorized in types of flavors of 48 kinds. Bottle price is considered reasonable at S$60 to S$88.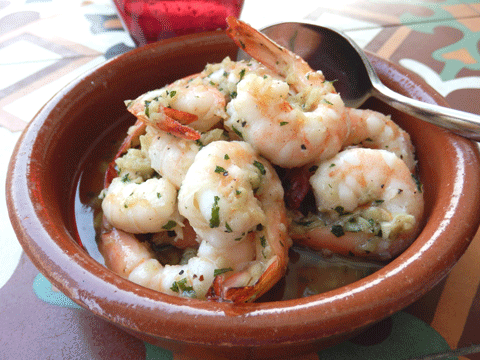 Top Seller! Garlic Shrimp S$16.50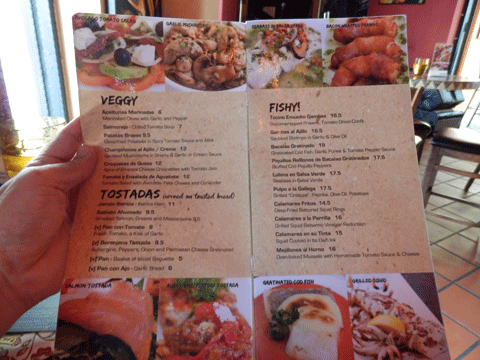 Vegetarian menu "VEGGY" is also available
Many of local customers visit restaurant as a couple or 2 people and order 2-4 tapas dishes and 1-2 alcohol drinks. Sweet cocktail such as Sangria is preferred and spend around S$40 per person. As for Caucasians, they would order more dishes and drink wisely therefore spending will be about S$60 per person. They told us local customer are more cost-conscious compare to other nationalities.  
Today, Tapas cuisine is opening everywhere in Singapore.   There are about 15 outlets of Spanish authentic tapas restaurants and 20-30 outlets of Asian fusion new style tapas restaurants in Singapore. Spanish population in Singapore is as little as a thousand in Singapore which result to say locals are owning this tapas market. "Katanashi" which expanded a branch from Japan to Singapore in September 2012 is also called themselves "Japanese Tapas Bar". Their inspire is from Singaporean who started to have alcoholic drinks more regularly in recent years.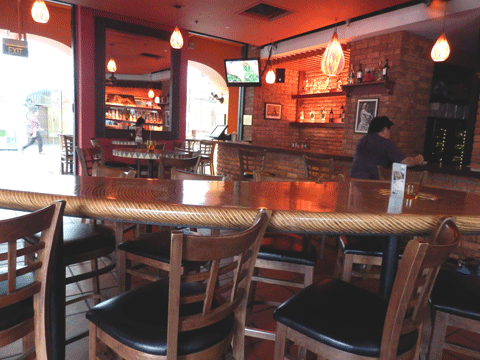 Must-have bar counter to create drinking atmosphere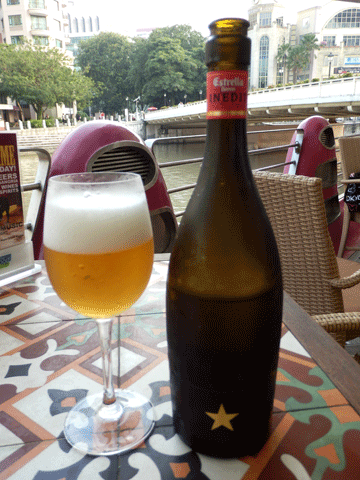 "Estrella Damm Inedit" beer created by Spanish famous restaurant "El Bulli" S$38
Tapas is same as Izakaya style. It always needs to be accommodated by alcohol drinks. Singaporeans are started to westernized more and start to adopt drinking culture from young. Singapore government allows drinking from 18 years old. As you start drinking at earlier stage, your consumption stand level will develop as time goes by. There is huge difference on local's behavior towards alcohol compare to last generation. As GDP growth and locals are getting rich enough to visit overseas which affect wisely on its globalization. English pub "Highlander" ownwedby Tembusu group used to be full of Caucasians when they first started 6 years ago however after recession in 2009, local customers had increased drastically and today half of their customers are locals.
Singaporeans were known as sober diner however tapas boom is making a slow but actual change on local habits on dining.  
comments powered by

Disqus