April 30, 2013 12:04 PM
[Indonesia]
By Masaaki Yasuda Reported on April 29, 2013
On April 28 ALTITUDE, the newest and most sophisticated high end restaurant complex in Jakarta, opened. The location is 46th floor of The Plaza tower including Plaza Indonesia, the most prestigious shopping mall in Jakarta.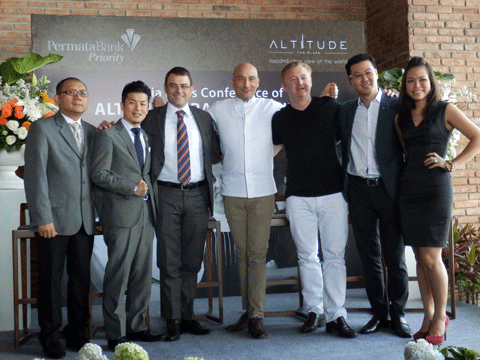 All the founders of three restaurants and operating team.
ALTITUDE attract wealthy class and increasing middle-income class by the best dining experience from three different remarkable cuisines which are highly evaluated by Singaporean. The total 1200 square meters covers over 350 seats. You can enjoy dining while looking at the great night view over 46th floor.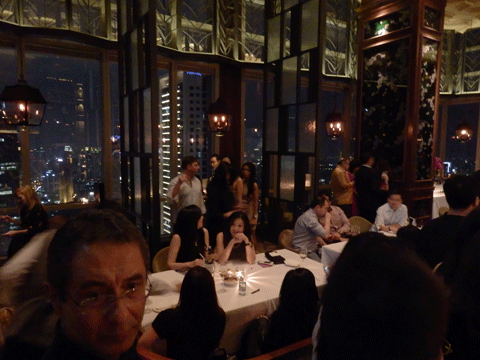 Great night view over 46th floor
North Italian cuisine, GAIA by OSO Ristorante in Singapore. GAIA was founded by Diego Chiarini who is making nature as its culinary philosophy; tantalize food aficionado taste buds with daily selection of homemade pasta with carefully chosen premium Italian or French wines.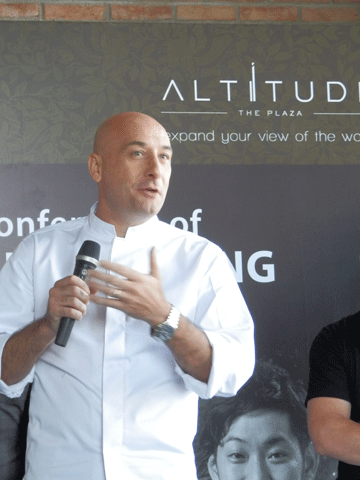 Diego Chiarini, Gaia
And the best Australian restaurant concept by Australia's most famous restaurateur, Luke Mangan who successfully established his restaurants in Australia, Tokyo and Singapore. Salt grill is bringing the simple yet modern Australian cuisine which provides a stylish, relaxed, warm and welcoming restaurant concept.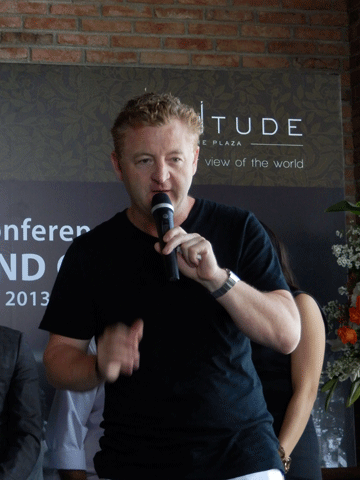 Luke Mangan, Salt grill
The last cuisine is Enmaru, a Japanese restaurant operated in Japan and Singapore, which won Japan's No 1 Izakaya Prize. Enmaru is serving delectable signature items headed by Chef Takashi Tomie. The ambiance builds in a very strong character of Japanese modern architecture,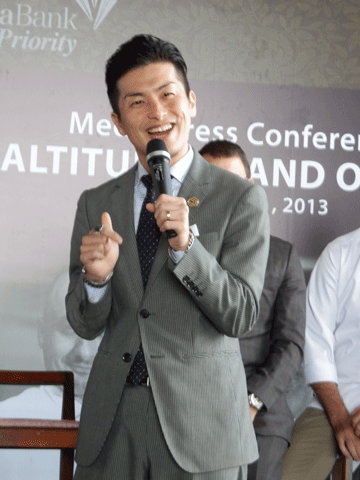 Koichi Fukami, founder of Enmaru
ALTITUDE is developed by PJ Partners in Singapore, called as Food Developer. PJ Partner proposes property owners to produce restaurants complex and also establish operating companies by collecting investors. The position is so unique that owners which have little knowledge about F&B are contacting PJ Partners.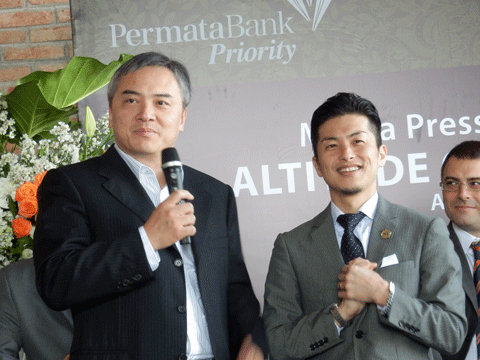 Seiki Takahashi(Left), CEO of PJ Partners
comments powered by

Disqus