April 26, 2013 10:24 AM
[Singapore]
By Anusuya Interviewed on May 22, 2013
Keywords : Chilli Padi  Peranakan
Are you eager for some hot and spicy Nonya cuisine? There is a well-known Peranakan restaurant called
Chilli Padi
at Joo Chiat Place. A lot of my friends like to patronize the restaurant. In fact, it is the winner of "Singapore Gourmet Hunt", the most famous Asian Restaurant Award. This award was given through the public voting for the restaurant. The award was arranged by MediaCorp Radio Capital 95.8FM and Love 97.2FM. If you are wondering what is Nonya or Peranakan cuisine, let's check out the facts.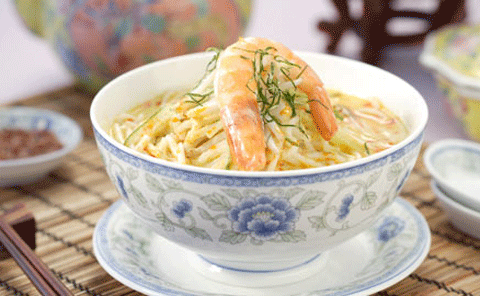 Peranakan cuisine is a combination of Chinese and Malay cooking.
Nonya cuisine or otherwise known as Peranakan cuisine is a combination of Chinese and Malay cooking. Who are Peranakans? They are descendants of early Chinese migrants who settled in Penang and Singapore. They inter-married the local Malays. The term "Nonya" is used to show respect for women of high-class social standing. What are the main ingredients used for Nonya cuisine? According to sources, they are coconut milk, ginger, lemongrass and egg noodles. Do you know what determines the special flavor of Nonya cooking? It is the spice.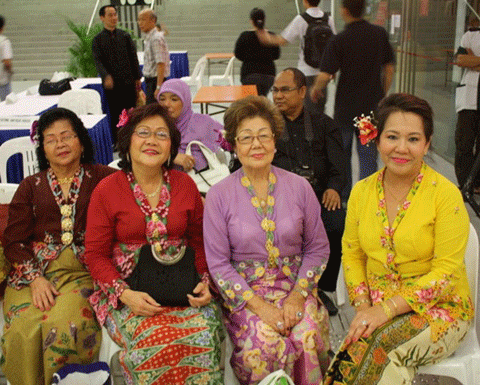 Peranakan ladies
So what are the favorite dishes in the Chilli Padi restaurant? My dear pal Tom, who goes to this eatery, told me that he absolutely loves the cabbage roll and fish head curry. He told me that he has eaten generous servings of them and that they never fail to tempt his taste-buds. Sally, a diner, who had gone to eat with her family said, "I liked the hot prawn sambal with rice and the durian cendol." She also admitted that she loved the otak-otak which was served as an appetizer.
The sambal belacan served in this restaurant is known to attract a lot of people here. It is so famous that many diners ask for it. Needless to add, just talking about belacan, can stir one's inner craving for Peranakan food.
This restaurant also has an outlet at Heng Mui Keng Terrace. There, they serve the popular signature dishes like ayam bua kuluak and sayur lodeh. At the place, they can serve up to 150 people.
This restaurant is also into catering and it has served a lot of corporate clients. They have a reputation for delivering food on time and giving a superb service. At Chilli Padi, the management is focused on cooking delicious food. So how did many people know about the restaurant? According to the staff, the catering business had grown through their regular customers who spread word around to their friends and relatives about the Nonya cuisine. If you are celebrating your birthday and need someone to serve tasty food, you can check them out. They can provide the menu for birthday celebrations so that you need not worry about how to please your guests. Apart from birthdays, they also cater for weddings, high-tea receptions, baby full month celebration and for business events.
Chilli Padi also provides confinement catering as they have extensive experience in creating perfect food suited for the resting mothers. Mothers who have used their service had commented that the Chilli Padi restaurant's chefs know how to choose the right ingredients with zero MSG.
There is a regal freshness in the dishes of Chilli Padi restaurant. There is no doubt that one can enjoy top style dining like a Peranakan!
comments powered by

Disqus