Southeast Asians in general don't consume much fish, but Singaporeans are fanatical about their fish. At the International Seafood Summit 2012 in Hong Kong, the World Wide Fund for Nature reported that Singaporeans consumed 1.4 billion kilograms of fish while neighboring Malaysia ate only 100 million kilograms. Albeit pricey, fish is a healthier option to red meat and poultry, and the city's people are concerned about the number of calories they put into their mouth. Jurong Fishery Port is not only famous for being one of Singapore's biggest fishery ports. It's the ideal place for the city's people to snap up fresh fish at affordable prices. Read on to know more about the fishery port.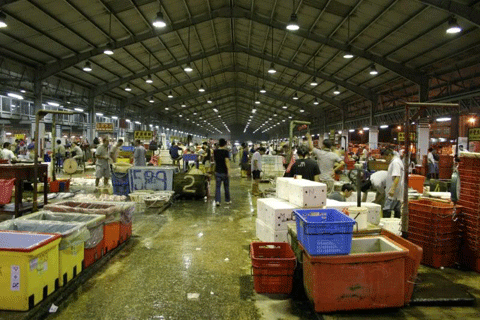 Singapore's answer to the famous Tsukiji fish market, Jurong Fishery Port is managed by the Agri-Food and Veterinary Authority of Singapore. It is open 24-hours every day except Monday mornings.
While visiting the Jurong Fishery Port, you'll find fishing boats and trawlers unloading hordes of colorful live fish, people haggling for fresh fish, and fish merchants hawking live catches and yelling at the top of their lungs; it is the best place to witness the city's thriving economy. A variety of fresh fish and other live seafood are on offer at Jurong Fishery Port, including tuna, sea bream, Spanish mackerel, gold branded scad, red snapper, cod, and pomfret.
Open throughout the year, the 44-year-old fishery port is a hive of activity. Forever bustling with business and life from dawn to dusk, people flock to the fishery port during the wee hours of the morning to grab the freshest catch at the port's wholesale fish market, and at affordable prices. On an average, 2,000 to 3,000 fish retailers, processers, restaurateurs, institutional buyers, and consumers come to the port's wholesale fish market daily to bargain and buy fresh fish.
Spread across 9,000-square-meters of space, the wholesale fish market is home to some 103 fish merchants licensed to conduct wholesale fish business at the port's fish market. The concrete floor right smack inside the fish market is where the fish and seafood are displayed, picked, and sold.
The best time to arrive at the fishery port is between 2 a.m. and 4 a.m. on any day except Monday. This is when the fishermen unload their catch and the excitement begins. Come early and you'll get to see itinerant fish merchants waiting by the docks, preparing to snatch the best catch the minute fish is unloaded from the fishing trawlers and boats.
Though an unlikely suspect, the fishery port is a popular tourist attraction, drawing travelers from far out places to visit. An excellent eye-opener for those who have yet to experience the excitement of the city's fishery port, here's a taster of what you can expect to see and get at the city's fishery port.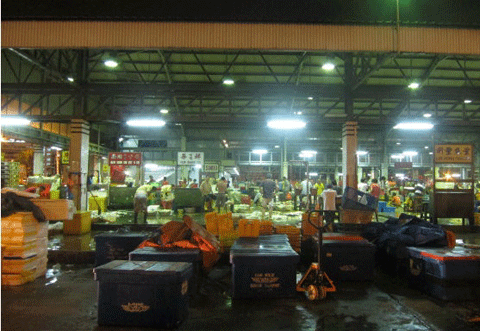 A heap of activity, a heap of mess - Jurong Fishery Port never sleeps.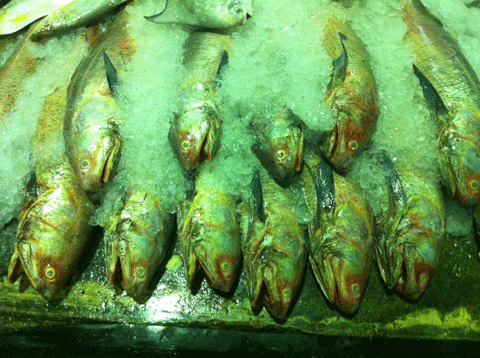 Fish, fish, and more fish, the fishery port's wholesale fish market springs to life from 2 a.m. onwards.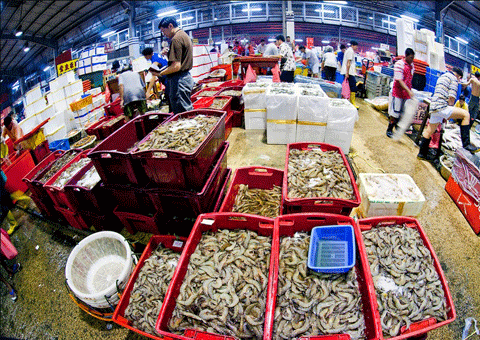 Since the fishery port takes in all kinds of fresh seafood, expect to find a variety of prawns, crabs, squids, octopus, and more.
Jurong Fishery Port
35 Fishery Port Road, Singapore 619742
comments powered by

Disqus