The Tembusu Group manages 3 restaurant bars in hot night life spot, Clark Quay and another one restaurant in Singapore's biggest shopping mall Vivo City. The group is successfully expanding their unique and long-life business started from the popular live band bar, Highlander, Spanish tapas restaurant, Octapas, casual Vietnamese restaurant, Little Saigon and quintessential British gourmet pub, The Queen & Mangosteen. On 13th April 2013, They had opened new Asian tapas restaurant at Dempsey hill which is also known as paradise found. We had joined on its first opening night to find out about new character "TIGER LILY".
■TIGER LILY
7 Dempsey Road #01-03
Singapore 249671
Tel: +65 6473 4500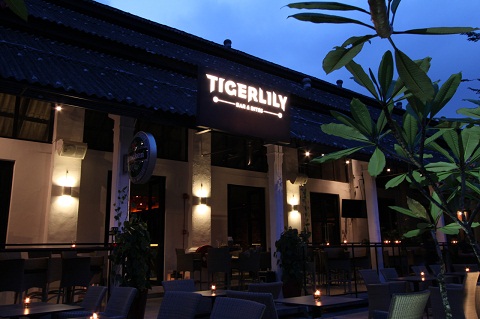 Entrance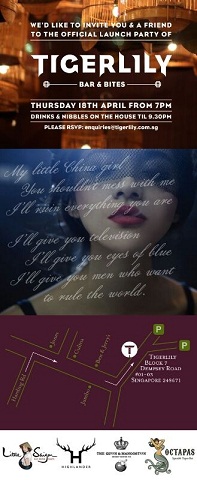 Opening Party Invitation
The interior design balances the raw beauty of the old barracks with rich, and inviting touches that hint at the diverse exoticism of the Asian region, such as the 88 birdcage lights that hang moodily above the large island bar and central atrium. "We wanted the mood of Tigerlily to be warm, cosy, and to evoke a sort of distressed elegance that means the space will actually get better with age" says, Alistair Christie, Co-owner.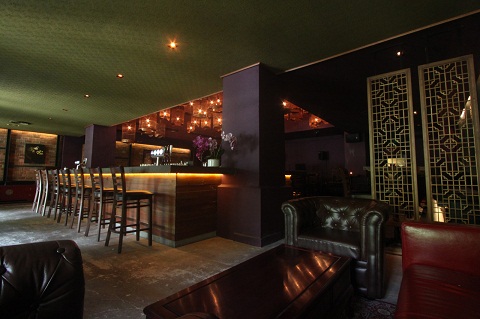 Interior Inspired by Old Barrock and Asian Fusion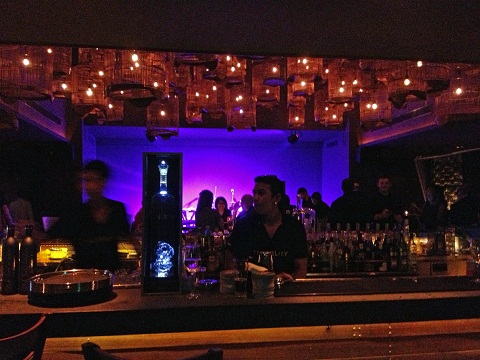 88 birdcage lights hanging above.
Although Tigerlily is very much a bar, its food transcends your average bar bites, with dishes heavily influenced by Thai, Chinese and Vietnamese cuisines. Dishes are offered at S$8-S$18. Informality is key, with the size, and price of dishes created for fun, interactive sharing, and last orders at 11.45pm nightly. "We wanted to give people a sense of familiarity from our regional Asian bar bites, and not to challenge them too much with any sort of overly pretentious fusion cuisine" says, Chef Patrick Tan, Group Head Chef.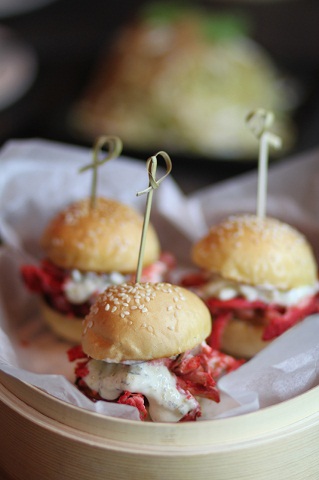 Live music 6 days a week.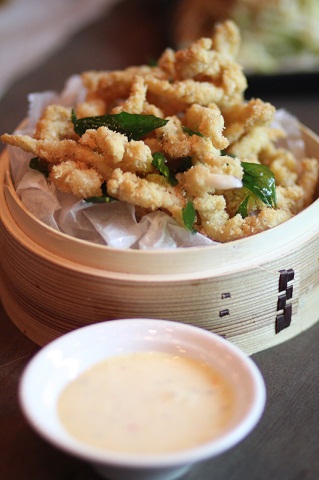 Caramari Served with Chili and Lime Aioli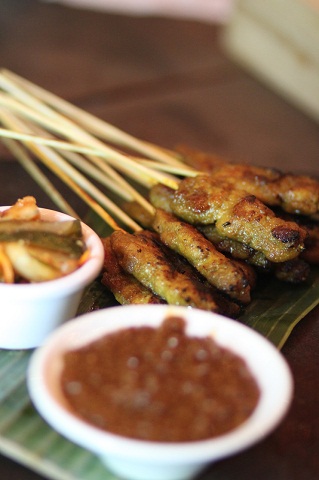 Chicken Satay with Peanut Sauce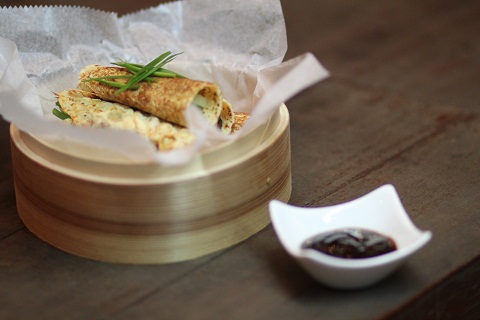 Smoked Duck Wraps with Cucumber, Spring Onions and Hoi Sin Sauce
PR Company, 37 Communications is taking in charge on this event. Over 100 of guests from media, industry relations and celebrities were invited for 2 hours and half of all drinks and nibbles on-house. Around 1 hour and bit passed at the event, wine glass started to run out. The bar had started to use champagne glasses as an alternative and ended up with plastic cups. Its Some of guests started to give a hard time towards PR company regarding on first impression given to guests. As Singaporeans prioritize high about impressions received by others such as when making a decision for which bar to hang out. Beside server's service level, operation efficiency is required to meet customer needs.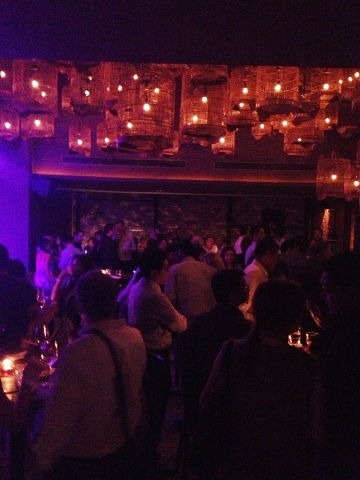 Full of media and industrial guests in the house. Many Caucasian guests were seen too.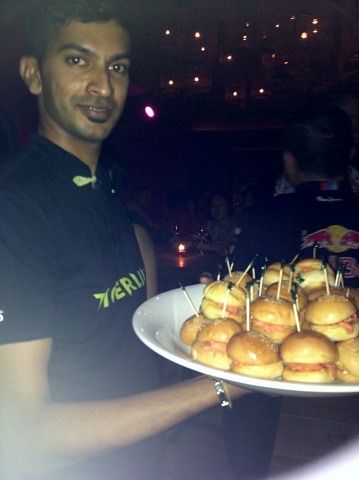 Many kinds of finger foods were served.
Terrace Seating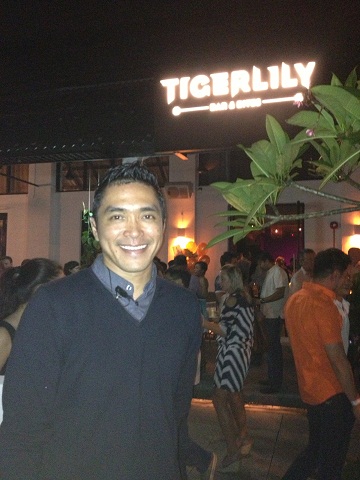 Restaurant Manager Mr. A.J.
TIGERLILY restaurant manager Mr. A.J. had worked as a manager for previous restaurant at the same unit, Depsey Brasserie. He told us "For this time round, I wish to make an uniqueness to manage long-run business at Dempsey."
comments powered by

Disqus