March 4, 2013 11:40 AM
Mr. Royce Choo Finance Director, TATSU SUSHI[Singapore]
By Masaaki Yasuda Reported on February 5, 2013
Keywords : Japanese food  Tatsu Sushi
"Tatsu sushi" authentic Japanese restaurant owned by Singaporean since 1996. It started from Sushi and then specializes in Teppan Yaki as well. Even there is none Japanese chefs, restaurant had been gaining its high recognition from business men and tourists for over 17 years.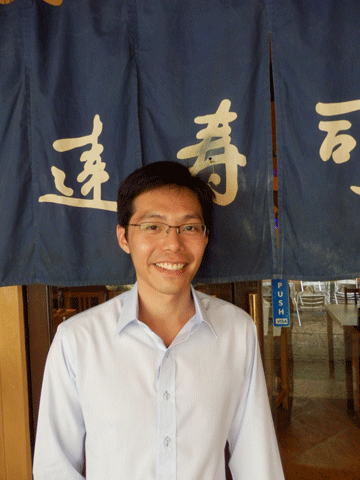 Mr. Royce Choo
"Tatsu Sushi" had been founded by Mr. Choo's father as their side business. He was an owner of plastic film manufacturing company founded in 1980. He had frequent business with Japan and his interest to Japanese food let him started Sushi restaurant business. The outlet is located at one of the tenant at restaurant district of Chijmes which is renewed from old monastery in 1996.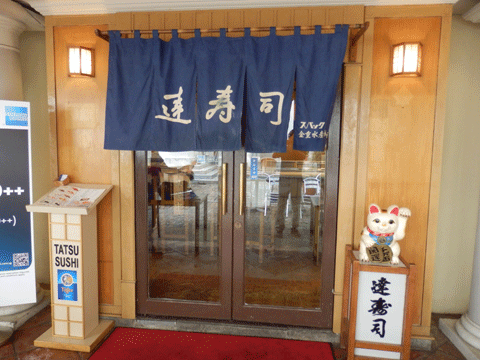 "Tatsu Sushi" entrance
1996 was a big year for Singapore such as S-league had established. There was strong national power and it still remains the same today. Popular casual Kaiten sushi group "Sushi Tei" has also started off in 1994 and expanded into 15 outlets island wide. After not so long, Hong Kong Sushi king, Ricky Chain had started "Itamae Sushi". It was theperiod when casual Sushi dining became so popular in the market.
"Tatsu Sushi" is located in central district of city hall and it has been maintaining stable sales by business men and tourists around the area. They had started Teppan Yaki at the next tenant space in 2006. They are one of the few tenants who had maintained its business since Chijmes establishment.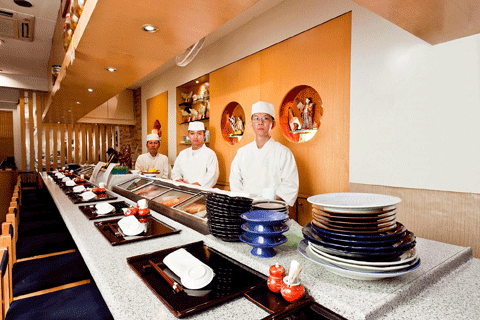 Sushi Counter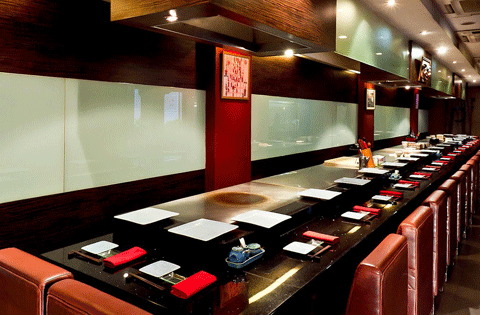 Teppanyaki Counter
Their selling point is its fresh seafood. They import 4 times from Japan via air. Sushi chef Mr. Jack Kwa is also studied and experienced in Japan. At Teppan Yaki, there is acrobatic performance by chefs and it is populated by many families on weekends. There are 100 seats including outdoor seats. Lunch budget is about S$30 and dinner is set slightly high as S$120 per person. There are S$240 couple course for Valentine 's Day period. However they define themselves clearly from fine Japanese Sushi dining which would cost more than S$300 per person. They sustain to offer reasonable and fresh sushi at all time. Restaurants are favored highly by Singaporeans who understand Japan well.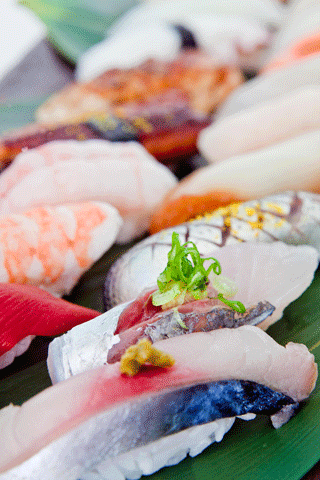 Fresh Sushi imported 4 times a week via air directly from Japan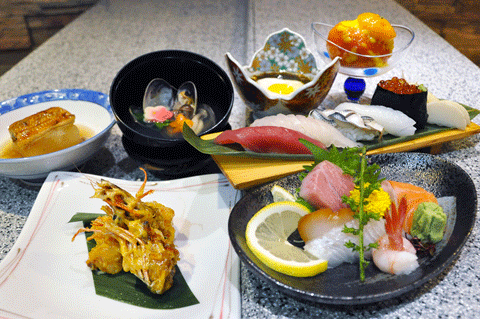 Offering authentic Japanese foods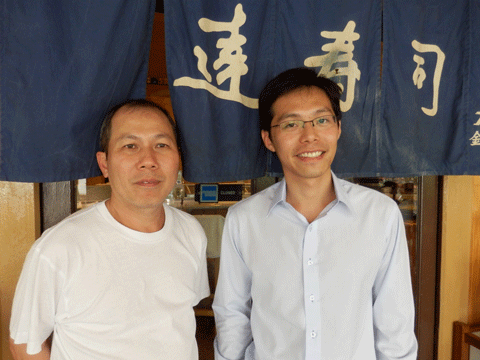 Sushi Chef, Mr.Jack Kwa trained in Japan
Mr. Choo mentioned, "Current Singapore labors are very high. 10% sales profit is the maximum we can squeeze." His passion towards F&B business is strong and intending to open another branch in neighborhood area. Today, Sushi made by Singaporean chefs is well recognized. In 2006, Ministry of Agriculture, Forestry and Fisheries of Japan had started a system applied Japanese restaurants in overseas whether they are appropriate define as "Real Japanese food". They are known as "Sushi police" since they have started such activities to eliminate non-Japanese owned restaurants. Foodrink thinks as long as local people define its Japanese food as delicious, it is the real Japanese food. I t does not matter whether management or sushi chefs are Japanese or not.
comments powered by

Disqus