FOODRINK NEWS Singapore PTE LTD specialized in F&B marketing, organized MACHICON, a big dating event, in Singapore on February 25. The MACHICON was born in Japan and was held as the first time in Singapore and Southeast Asia. Along Singapore River where is the business center and the tourist attraction, 9 Japanese restaurants participated. The participants look for partners to walk and eat at 3 restaurants out of 9 ones. Asahi Breweries, Ukon Power and HIS sponsored the event.
The number of participants were 100 males,160 females and 260 people in total, exceeding the initial target of 200 people. The ratio of Singaporean is as high as 85 percent. The first time and a heavy rain at the starting time made the event trouble. The participants were delayed and the outlets' operation was disturbed. However, as time went by to second and third outlets, people regained composure happily chatting with each others.
Singapore's birthrate is lower than Japan's. To encourage marriage, Singapore government has taken measures to recover the declining birthrate to certify matchmaking companies. While dining at popular Japanese restaurants, people can feel free to meet without tensed up like matchmaking parties. The casualty seems to attract Singaporean. Japanese restaurants were able to contribute to Singapore's anti-low-birthrate-measures. 2nd MACHICON Is scheduled to be held by FOODRINK NEWS Singapore.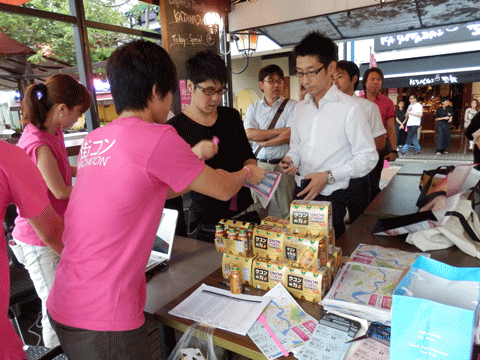 Participant received tickets, map, and wristband at the reception desk to start.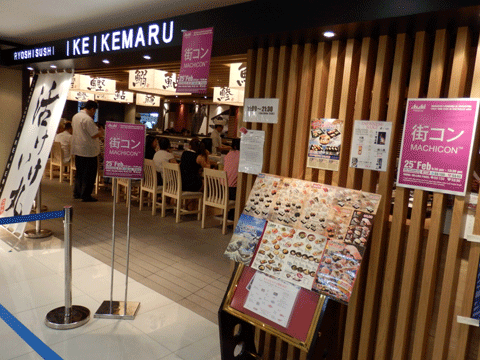 The outlet appealed participation in the posters at Ryoshi Sushi Ikeikemaru.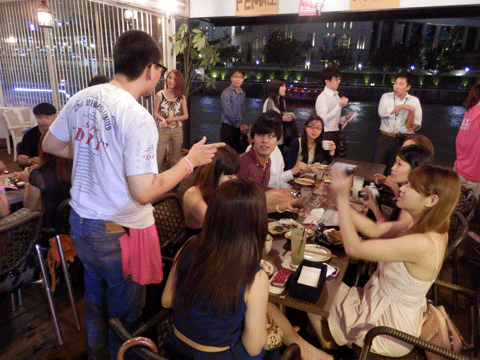 Outlet staff lead the participants by means of cheers, seat shuffle and so on at Katanashi.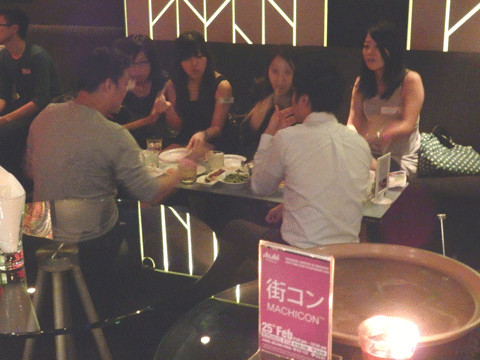 People liked cozy atmosphere at En Drill & Bar.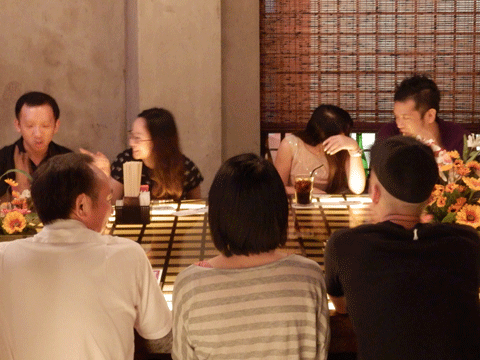 Couples were born one after another at Izakaya Tomo.
comments powered by

Disqus