February 20, 2013 09:04 AM
[Japan]
By Masaaki Yasuda Reported on February 20, 2013
Keywords : soba
On February 19 evening, the fire from established soba restaurant "Kanda Yabu Soba" (
2-10, Kanda-
Awajicho, Chiyoda-ku, Tokyo) burned four buildings about 190 square meters. According to the Metropolitan Police Department Kanda station, the restaurant was in business, and about 20 guests and about 15 staffs there were evacuated without injure.
"Kanda Yabu Soba" opened its doors for business in 1880. The current building of two-story wooden "Sukiyazukuri" was built in 1923 and has been selected to historic buildings of Tokyo.The signatures are basic soba, "Seiro Soba" of 700 yen and Seiro with crispy deep-fried shrimp on the side, "Tendane" of 1400 yen. People expect to resume soon.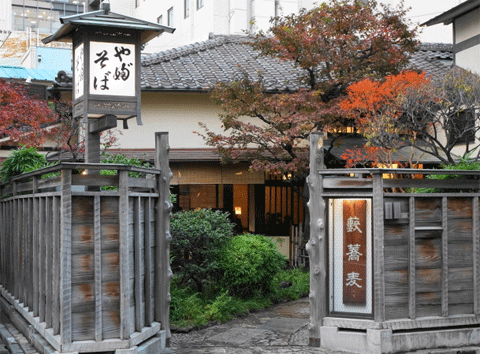 "Kanda Yabu Soba" before the fire.
comments powered by

Disqus