Cabinet Office, Government of Japan is monthly operating the Economy Watchers Survey to the people holding jobs that enable them to observe activity closely related to regional economy. The December survey was released. The judgment of the present state of F&B market compared to the 3 months before has improved 4.1 points from November. The future of F&B market for the coming 2-3 months has also improved by 6.5 points from the previous month, 46.9 points. The index is approaching to the 50 points showing the flat. Growing expectations for "Abenomics", economic policies of new Abe Cabinet shows signs of picking up. Public wants early end of deflation.
-"Regime change election is over, a sense of relief, such as will meet the expectations of the people feel. Also the number of taxi passengers is more than I thought, On 14th and 21st, Friday it was so busy that I remembered bubble times. December economy is good " by a taxi driver in South Kanto
-"There were many unexpected year-end parties of large groups in a rush from the middle of the month. I continue to respond as much as possible, leading up to a certain level of sales" by a general restaurant in Okinawa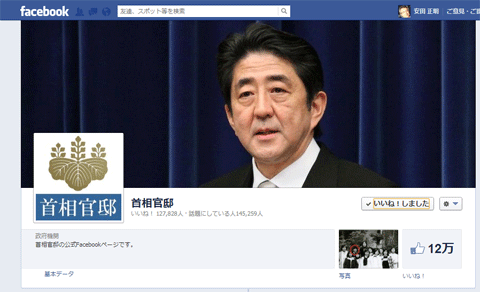 Abe Cabinet Facebook exceeding 120 thousand LIKE in 6 days.
comments powered by

Disqus