January 11, 2013 10:36 AM
[Japan]
By Junnosuke Nagahama Reported on December 26
In those days Yakiniku restaurants were generally imaged as unrefined ones. They were not such smart restaurants as young women went pleasantly only women and for dating. In 1996 when Reins International started "Gyukaku", the industry has changed. I used to visit in an interview when it's headquarter was in Shibuya. I was surprised at smart employees and smart office like those of major telecommunications companies. At that time Shibuya was called Bit Valley and was regarded as a sacred place of IT ventures, Reins had been at the forefront of the wave of change in the life style beyond the boundaries of eating out.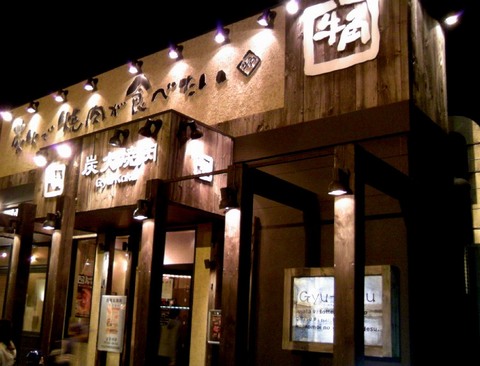 "Gyukaku", the leading Japanese yakiniku chain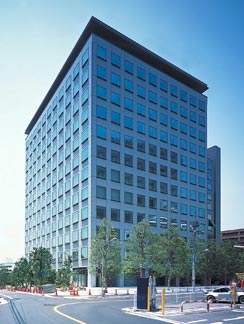 Reins International, headquarter now in Roppongi.
"Gyukaku" had grown with Venture Link, an outlet development agency. Even though there were many problem, it was the most successful case for Venture Link. It had good reputation on taste and made young women addicted Yakiniku say "Gyukaku is completely different from the other general ones". After that, Reins had developed multi-brands. Shabu-Shabu "Onyasai" and Izakaya "Doma Doma" are signature. I think difficult to raise one brand to be a national chain, but it raised successfully three brands at least, Mr. Nishiyama Tomoyoshi, founder of Reins has a very good management skill.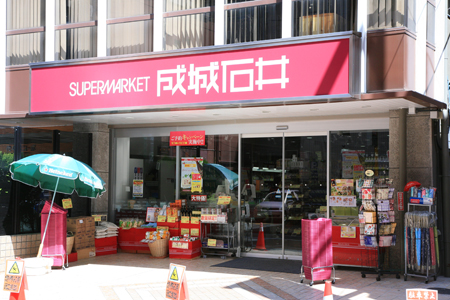 "Seijo Ishii" was sold to Marunouchi Capital, a subsidiary of Mitsubishi Corporation on May 31, 2011,
However, the turn of affairs goes wrong when Reins acquired high-end supermarket "Seijo Ishii" and convenience store "am/pm" in 2004. Direction that aims to comprehensive food enterprise ventured into retail is challenging. There are no F&B entrepreneurs with such a big scale. If it succeeded, Reins had become one of Japan's leading companies. Since Mr. Nishiyama talents in business that targets F1 generation of women is unparalleled, he had something. Alternatively, he had expanded the scale of F&B, if he concentrated on eating out.
Image of cuisine "Onyasai".
Reins introduced a holding company structure in 2005 and changed its name to Rex Holdings. With the help of Advantage Partners, investment firm, despite the opposition from individual investors, conducted MBO in 2006. Holding company and MBO were in Mr. Nishiyama's decisive action without hesitation if they are judged best in new management techniques. However, the variety of incident on beef attacked him. BSE, notation problem of loin, food-poisoning, cesium contamination of domestic beef and so on. Whenever each incident happened, customers had left "Gyukaku". It confused his management. He eventually left the company to Colowide. The company is one of the top 3 Izakaya companies. It is so good at acquisition as to have bought "Steak Miya" and Izakaya "Hiikiya"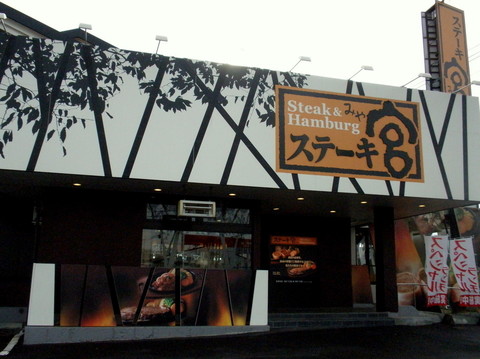 "Steak Miya" a subsidiary of Colowide is famous with its original source made in Utsunomiya.
Colowide has wisely gained big brands, "Gyukaku", "Doma Doma" and "Onyasai". These recognitions are surpassing its original Izakaya "Amatarou". Colowide operates 975 outlets and Rex holdings operates 1228 outlets. In total the number of outlets exceeds 2000. Employees and franchisee owners of Rex are drawn to the charisma of Mr. Nishiyama. It is not just a usual company. On October 1, Colowidw acquired 66.6% share of Rex for 13.7 billion yen. Mr. Nishiyama retired chairman of Rex and president of Reins, and became adviser of Reins. His challenge is over for now. But he is still 46 years old in prime of life. Business concepts and cuisine types are exhausted thinking. Benchmarking after benchmarking has made Japanese F&B market stagnant. I am waiting for his comeback.
comments powered by

Disqus