Including Japanese BBQ cuisine "
ROCKU
", which was previously introduced in our media, The group owns 4 kinds of cuisine including, Japanese, Thai, Chinese, and Western and contribute its unique concept in Singapore F&B market. Most of the original idea comes from the CEO, Mr. Wong.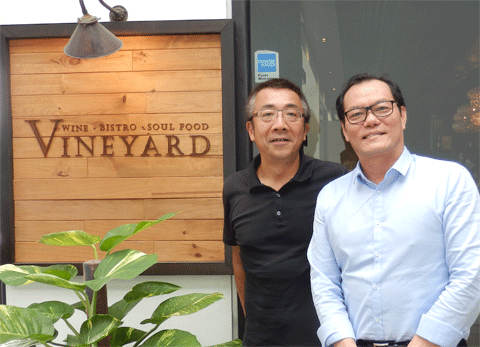 Mr. Anthony Wong and author
Authony had studied tourism business in University of Hawaii and worked for Hyatt hotel in Singapore and Taipei. He started off his first own business of steak and seafood restaurant "HOT STONES" located at Holland Village where many Caucasian expats are. Hot plate performance right in front of customer's table grabbed customer interested and became popular. Today the restaurant had moved to Clark Quay and continues its business.
Group owns a western restaurant, "Freemantle Seafood Market was inspired from Perth Australia where many of Singaporeans have visited to and familiar with. 2 Bars "BAROSSA", American fast food restaurant "Boston Seafood Shack", On the Singapore river restaurant "TongKang" and "Vineyard" located in the biggest botanic garden.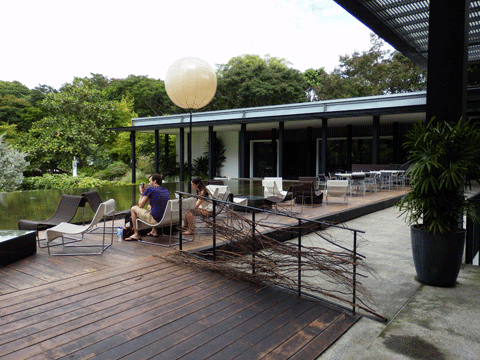 "Vineyard" exterior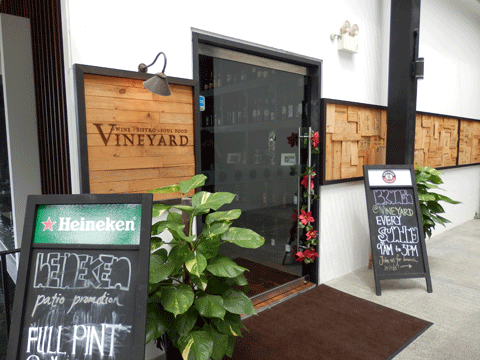 Entrance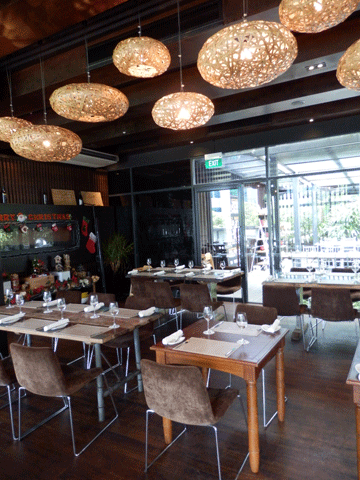 Interior. There is patio area inside.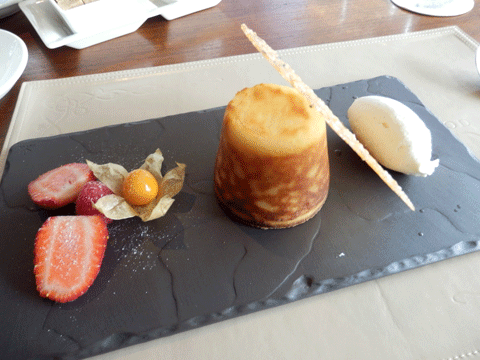 Creative dishes are served.
He opened his 2nd outlet after "HOT STONES" in 1994. It was a fine Thai restaurant, budget of S$50 per person. It has been 18 years since its opening but it is still one of the most popular choices for fine Thai cuisine. Followed by its success, Siam Kitchen has opened, targeting for family customers. Budget is S$20 per person. Currently owns 3 outlets and New Thai restaurant "Bangkok Jam" is taking over its positioning.
Singapore is in Thai cuisine craze today. Casual Thai café "Thai Express" who has started off with S$300,000 initial investment had sold away its 90 outlets in 2008. Thai Express had succeeded to sell 70% share at S$80million!
Mr. Wong had started trendy Thai bistro "Bangkok Jam" in 2009. The budget is S$20, same as "Siam Kitchen". Interior brings out Bangkok city atmosphere and offer modern Thai cuisines. Currently there are 3 outlets in Singapore, 3 outlets in Taiwan and 1 each in Malaysia and Indonesia. The restaurant is a joint venture with major Thai F&B management, S&P Syndicate. They are targeting to expand more global outlets including Japan.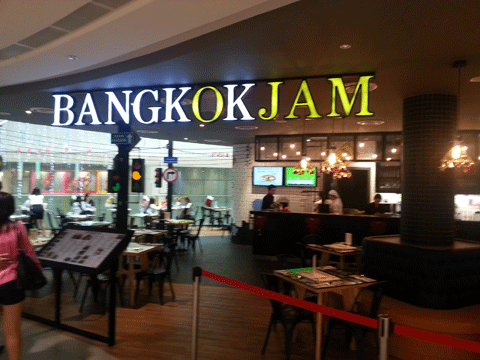 "Bangkok Jam"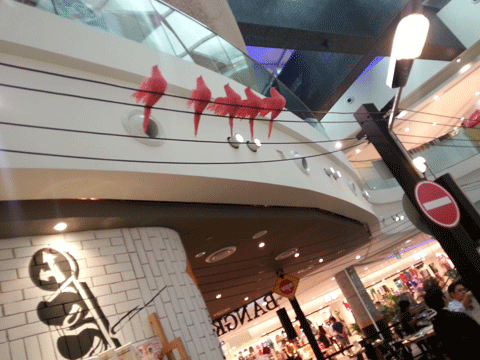 Thai street environment. Birds are resting on electric wire.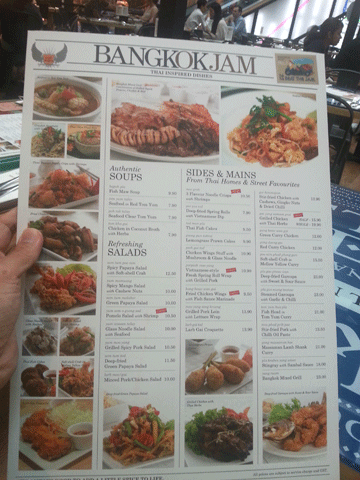 Menu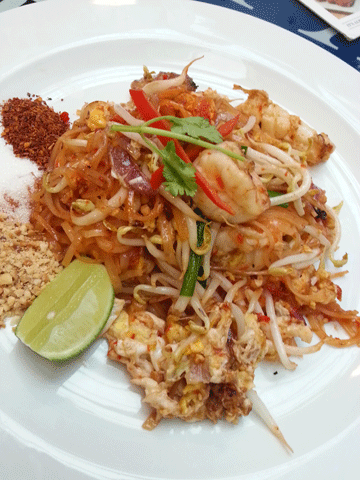 Seafood Phad Thai S$11.90
In 2008, Group has introduced 2 Japanese restaurants at the same time both in Vivo City. One is "Shabu ya" mainly offer Shabu Shabu cuisine and Yakiniku cuisine "Tajimaya" using non-smoking roster imported from Japan. Budget for each restaurant is S$35-S$45 per person. They are both their original conceptualized restaurants.
The group owns another 2 outlets of Japanese casual Sukiyaki Eat-All-you-Can restaurant "Sukiya". It is free flow of Sukiyaki only at S$20.90 (Excluding tax and service charge) on any weekdays. There are 2 outlets of "Sho Teppan" where you can enjoy Teppan Yaki and Suki Yaki by yourself at budget of S$15. In 2012, the group has introduced new combined concept of Yakiniku and Japanese pop culture "ROCKU". This huge restaurant have 140 seats and interior is wildly decorated in deem lights and clubbing lighting effects with aggressive word arts are playing on screen. Weekends are full of teenagers. This restaurant is the most evolutional concept among the group.
In 2012, they have newly released authentic Taiwanese restaurant "Xi Men Ding" offered at reasonable price. It is named after Taipei famous district name. 2 outlets are located at Vivocity and Raffles city. In 2011, Sichuan restaurant "Xia La Jiao" was opened inspired by Unesco world heritage declaration. On top of that Taiwanese street foods "Eat at Taipei" was introduced which interior is just like a street in Taipei downtown.  
The group also offers catering service for all 4 kinds of cuisine.
All the idea is created by Mr. Wong. He mentioned "Singapore market is very small so they require many kinds of cuisines. I am having so much fun making new brand every after. I am always concern to make a good business for every concept. I want to keep bringing "something new" to Singapore."
Outlets are always located in shopping centers. He makes sure to grab the best location to attract many customers and changing the old concept to new ones every time to maintain the increment of sales. He has strong relationship between shopping center managements and never stops opening new restaurants. For his next vision, he would like to strengthen casual brands of "Bangkok Jam" and "Eat at Taipei" and to expand globally in franchising business.
comments powered by

Disqus