I founded the company in April 2012 in Singapore. Since then I have visited Singapore monthly or twice a month to study the F&B market. I know vividly the popularity of Japanese cuisine.
Speaking of Japanese cuisine, Sushi, Shabu-Shabu, Sukiyaki and Robata were famous abroad for a long time. However, the past few years, casual Japanese cuisines have been introduced abroad one after another. Tonkotsu-Ramen, Set-meal, Tonkatsu, Udon and so on. From haute cuisine for some of the rich, it has spread to casual cuisine that anyone can eat.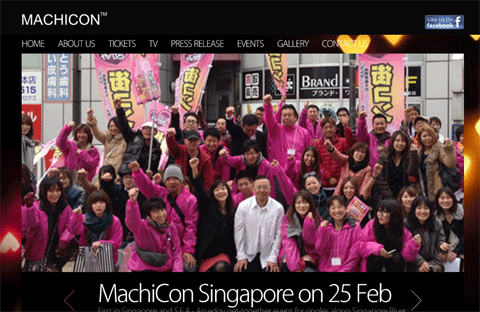 Japan itself is bad economy, casual cuisine is more prominent than haute cuisine. Event "B-1 Grand Prix", a collection of casual cuisine throughout Japan was 515 thousand people gathered in November 2011, was also the 610 thousand people in November 2012. Casual cuisines have the power and are going to abroad.
More than 30 years since 1981, I've seen the Japanese F&B market. Italian cuisine was haute cuisine in Japan during the bubble economy (1986-91). Famous Italian restaurants were very busy for dating and entertainment. Delivery Pizza was introduced in Japan in 1987, Italian began to be considered as casual cuisine. "Saizeriya" is popular as 299 yen of Milan Doria and has 940 outlets (as of the end of November 2012) in Japan. Italian has become popular cuisine anyone can afford and enjoy. "Saizeriya" achieved the 300 outlets that cognitive rose sharply in 2000. I can say that Itarian has become popular in about 15 years and calculated from the bubble period.
I want Japanese cuisine in Singapore to be looked like Italian cuisine in Japan. Cuisine is a familiar entertainment and make life to be enriched by a variety of cuisine that you can eat. Many Japanese would feel happy by a variety of cuisines you can eat without spending money in Japan, suffering the recession. Singapore economy is good unlike Japan, however entertainment brought by a variety of cuisines will further enrich the hearts of people.
Starting with "
MACHICON
, Japanese cuisine will be popularized. By all means, please support everyone of Singaporeans.
comments powered by

Disqus