December 28, 2012 01:03 PM
Mr. Jeffrey Liew Neo Group Limited, executive director[Singapore]
By Masaaki Yasuda Reported on November 30
"Umisushi", often be seen in MRT train stations and shopping malls. They provide take-out and eat-in affordable Sushi and Japanese food. Quick Sushi chain store is populated by Singapore students, business adults and young families. The company is currently operating 17 outlets.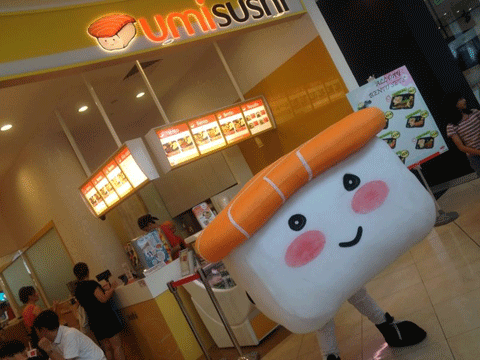 Cute "Umisushi" character
"Umisushi" is operated by Neo Group. The company has record of awarded as Singapore's no.1 event catering service by Euromonitor International in 2011. Also they had catered food for 23 thousand people for Chinese New Year 2012!! They also offer halal food for Muslim needs.
Founder Neo Kah Kiat was raised in poor family. He started off his small business "Neo Garden Restaurant" with just as little as 15 thousand Singapore dollars in 1992. It was a restaurant but more business came from catering. He succeeded to bring the company to 4 latest technology central kitchens and hired 400 employees in just 10 years. He had awarded for "The Entrepreneur of the Year" in2012.
"Umisushi" was started off as new business model in 2007. It is an F&B business more than a catering. Mr. Liew who joined the company in 2004 started off this business model. Japanese restaurant mainly offer quick served sushi. The outlets has grown up to 17 outlets in just 5 years from start in 2007 and planning to go up to 30 outlets by 2016.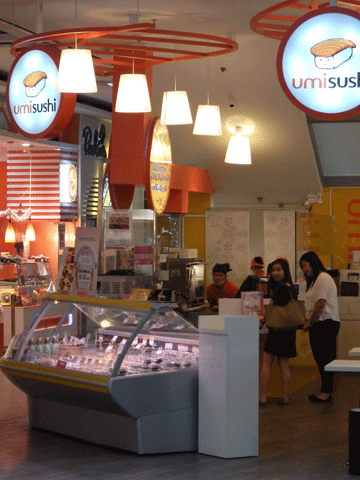 Changi City Point outlet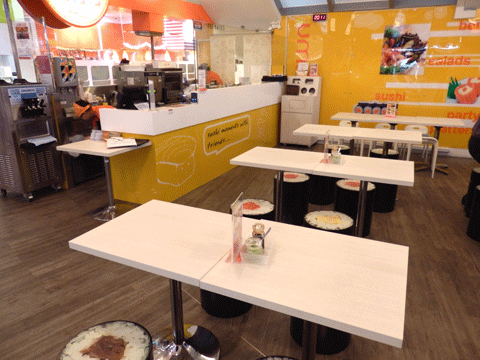 Interior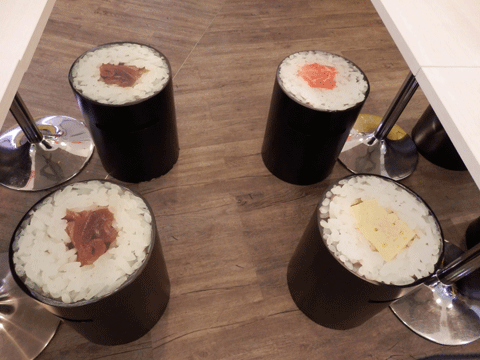 Chairs are in Maki Sushi design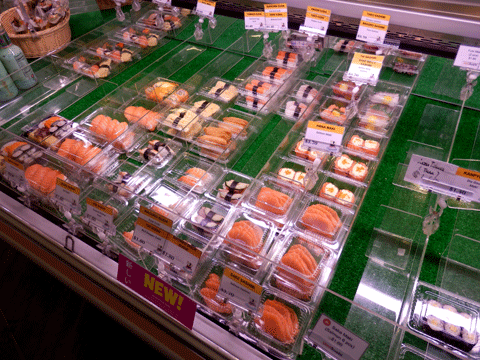 Sushi is displayed in the showcase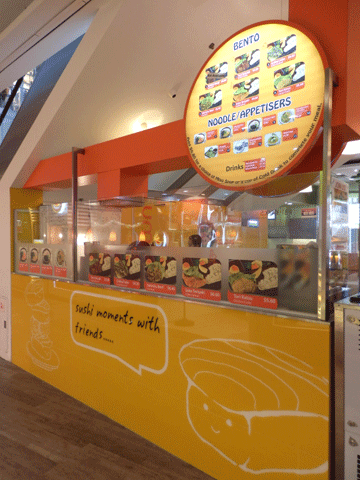 Noodles, Appetizers and Bento needs to order at the counter
Year 2007 when Mr. Liew made a start was the same year when "Japan Creative Centre" was founded which vision to explore Japanese culture done by Japan and Singapore summit. It is the time when Japan culture has started to get adapted to Singaporeans and Japanese culture became in boom. "Umisushi" made their success started here.
"Umisushi" offers not only Sushi but Japanese favorite dishes such as Chawanmushi, appetizers like Edamame, Noodles like Udon, Chasoba as well as Teriyaki Bendo. Assorted Sushi and Sashimi can be prepared in party style for house parties.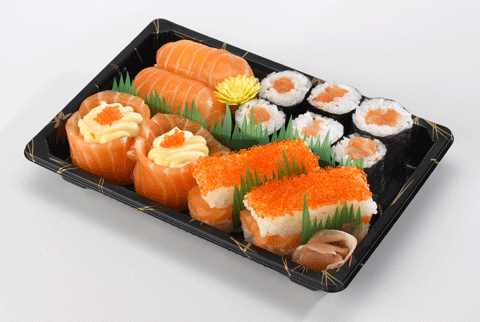 Popular! All Salmon S$9.40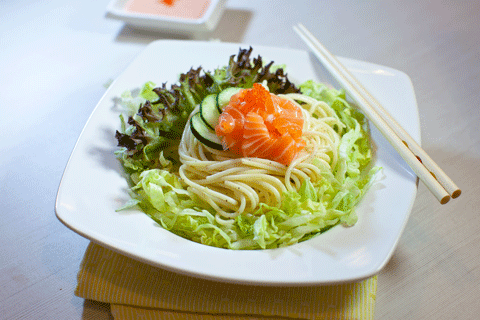 Mentaiko & Salmon pasta S$5.80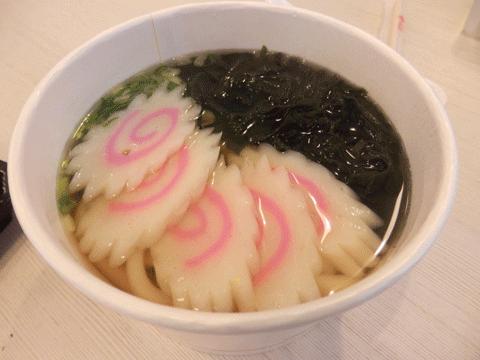 Wakame Udon S$3.80
Neo Group had gone public in Singapore stock market in July 2012. Mr. Liew also holds some share and work as executive director in the company. He mentioned, "We want to expand more in south east Asia" Like how Tonkotsu ramen was inspired from Chinese food, Japanese food can be freely improvised to and by local. Each country's local are the only people who can make a good localization movement to Japanese food.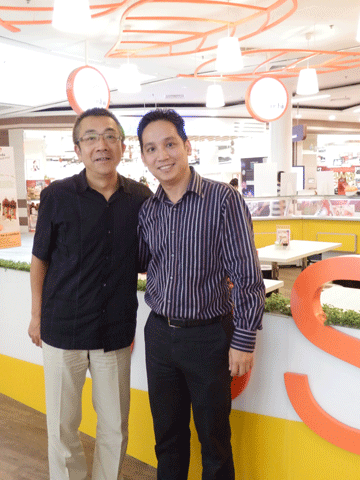 Mr. Jeffery Liew and Writer
comments powered by

Disqus