FOODRINK had invited to this special occation of "Asahi Silver Beat IV" party organized by Asahi Singapore sole distributor, Maybev Ptd., Ltd. The event was held on festive mood of 21st December, on Friday night right before Christmas at hottest hotel spot in Singapore ONE ON THE BUND located in the THE FULLERTON BAY HOTEL. The hotel was packaged by party people and Asahi Super Dry. It was an exclusive party to VIP invite however over a thousand of people was gathered. There was DJ booth at the stage playing good house music, and a pyramid of Asahi Super Dry at the bar counter, and lucky draw which you can win a pair ticket to 3 nights 4 days trip to Osaka with exclusive visit to Asahi beer factory!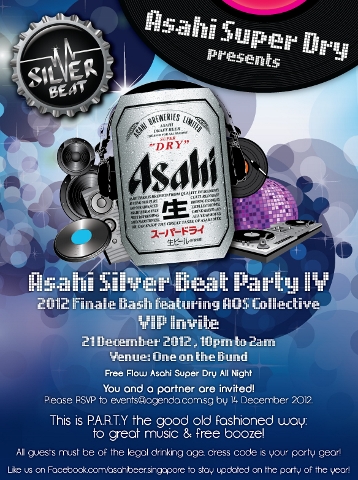 May 21, 12 "Asahi Silver Beat IV" was held on Friday.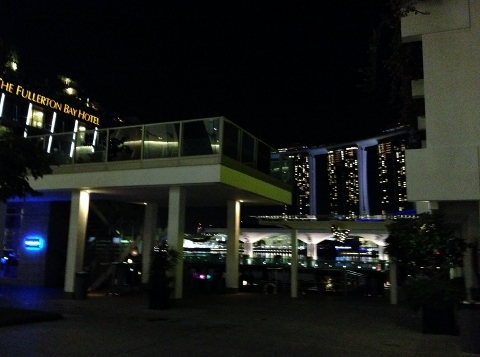 THE FULLERTON BAY HOTEL located right beside Singapore River across the Marina Bay Sands beams.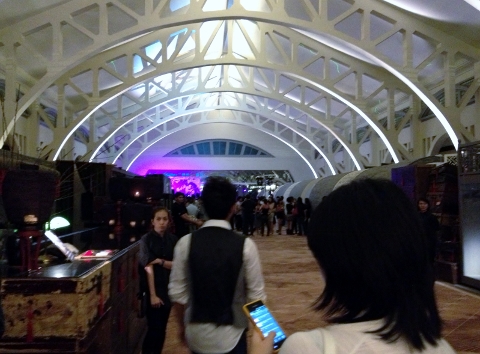 Reception was set up at huge and deep entrance. Asahi girls exchange our name card with a Asahi wrist band for identification.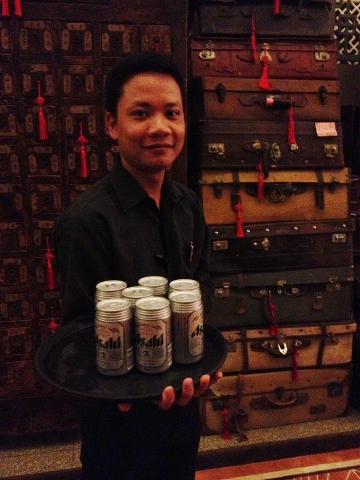 Once you have go through the reception, there were waiters waiting for you with ice cold Asahi Super Dry on both sides of the entrance. Asahi Super Dry was free flow on that night!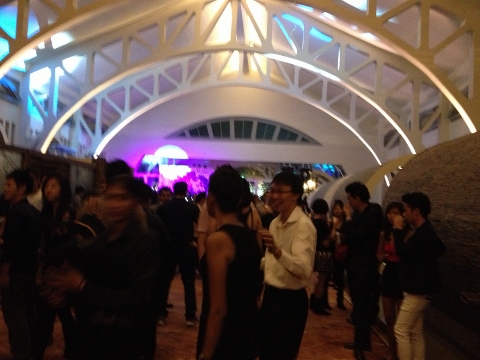 There were guests from various industryincluding financial, consultant, artists, DJ, Apparel industry. Guests were mainly in their 30s.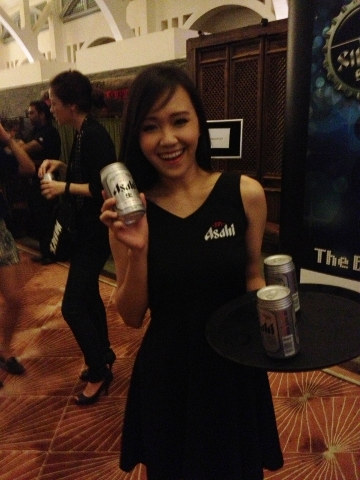 We met pretty Asahi girl giving out Asahi Super Dry!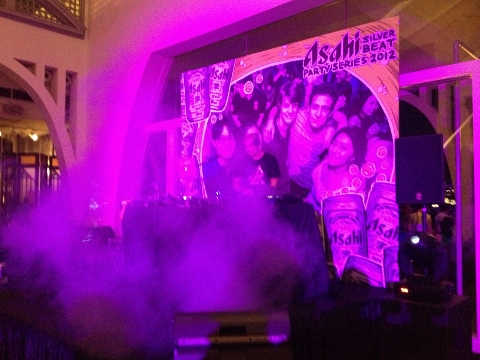 DJ booth were playing good house music out loud.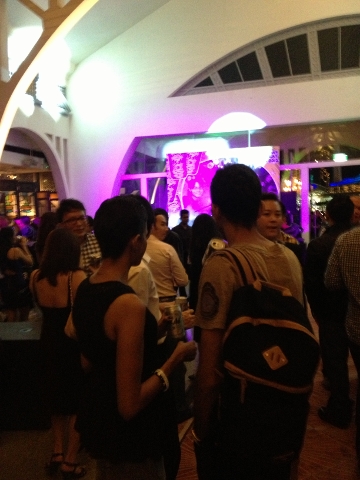 There were bunch of people gathering around the stage and enjoy the music.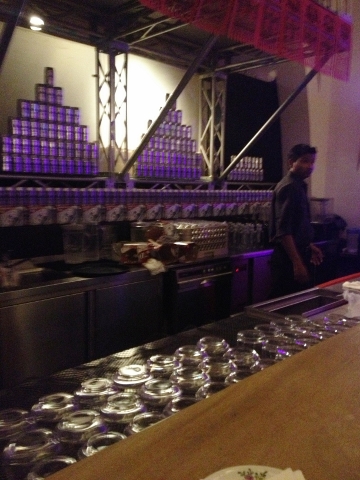 Countless Asahi Super Dry was piled in a pyramid.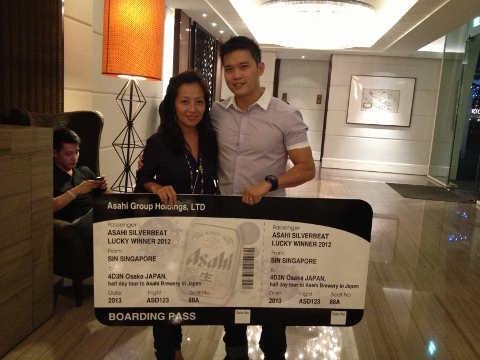 Lucky couple won the prize of pair trip to 3 nights 4 days to Osaka with Asahi beer factory visit!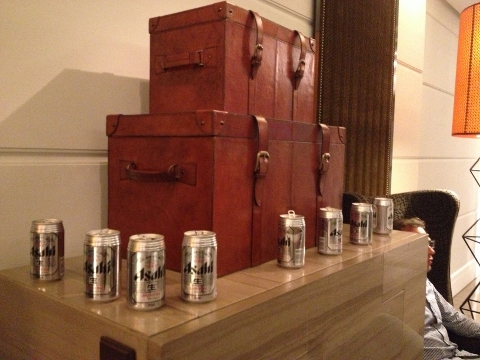 Asahi Super Dry is displayed everywhere!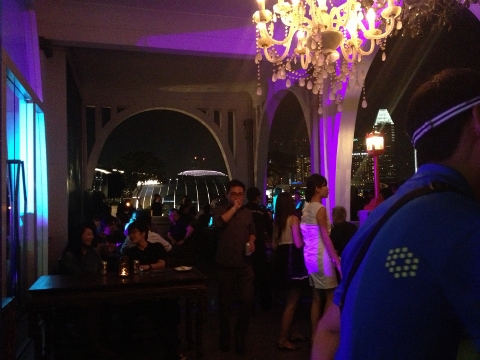 Enjoy the outstanding view and Asahi Super Dry at the terrace space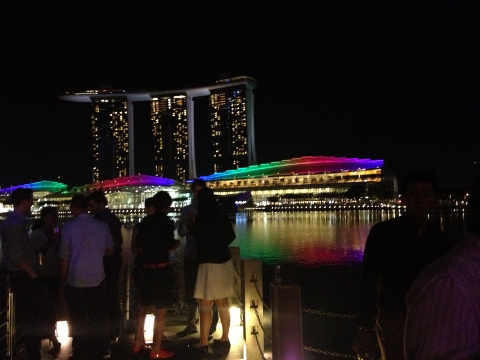 The Singapore's best view Marina Bay Sands located right in front of you.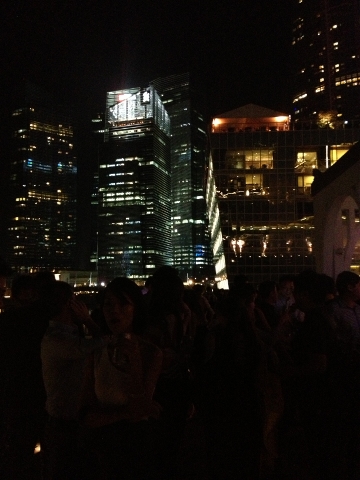 Financial centers are joining the beautiful night view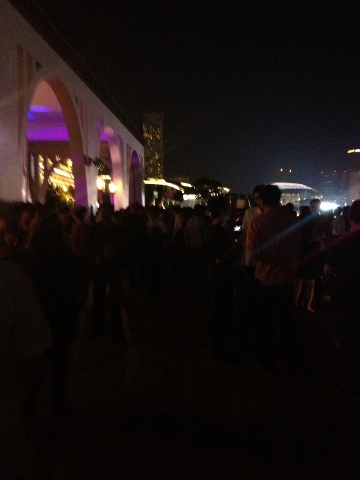 Over a thousand guests pack the event to the max.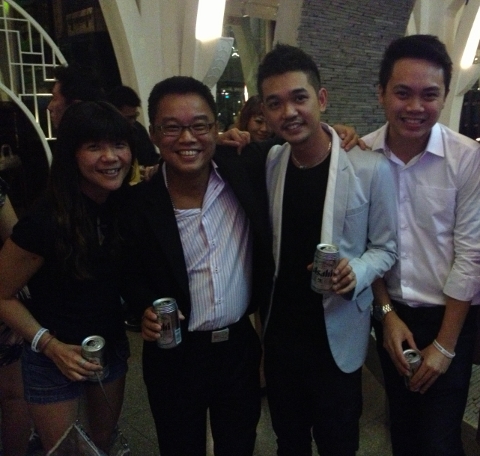 Organizers from Maybev Ptd., Ltd. They all love partying too!
comments powered by

Disqus