December 20, 2012 09:58 AM
[Japan]
By Sonoko Takahashi Reported on December 17
Keywords : Udon
Udon Museum Foundation will open on Saturday, December 22, the "Udon Museum" and perform a comprehensive museum of local history and introduction of udon noodles around the country. And for the purpose of inheritance of culture and tradition noodles, udon noodles exhibited more than 45 types throughout the country, history, how to eat, ingredients, and soup. Also you can eat a variety of mini udon here for more than 45 different actually. In addition, You can buy more than 100 kinds of Udon for souvenirs collected from all over the country.
238-2, Gion Kitagawa, Higashiyama-ku, Kyoto 6050073, Japan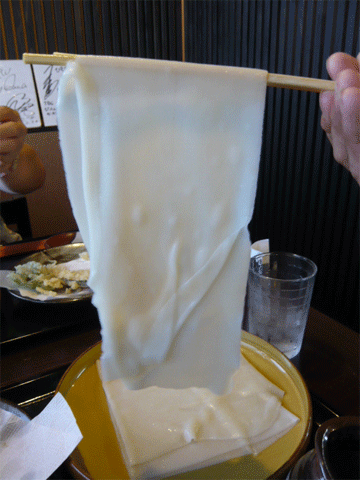 Himokawa Udon from Kiryu city, Gunma. It is too wide.
comments powered by

Disqus