Among all Japanese firms making its quick move to global market, Ootoya became first to enter the market starting from Thailand, 6 outlets in Asia and total of 69 outlets including United States. We have interviewed Mr. Hamada Hiroaki to hear about motivator to go global, strength on its fast growth and their future strategies.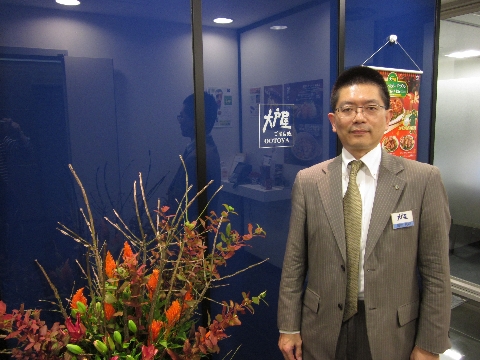 Mr. Hamada Hiroaki Ootoya holdings Ltd., Executive director
Japan's favorite restaurant "Ootoya". Their first overseas outlet was founded in Bangkok, Thailand in January 2005. Thailand has independent restriction on foreign investment so local company had helped to invest on setting up Local Corporation in March 2004.
Mr. Hamada says, "Relationship luck is the key to open overseas branch." "Even Japanese F&B industry has crucial problem cause by declining birth rate and aging population, Ootoya only had 130 outlets and gross sales were approximately 12billion only at the time. Domestic growth supposed to be the higher priority as business development back then. When we were planning on overseas outlet, we did not do intricate preparation such as planning and revising strategies outsource the consulting with foreign firm nor statistic data research for marketing. The expanding chance suddenly appeared when we visited Thailand to view pork and chicken processing factory. Thailand also has the culture for having rice as main dish like Japanese and Japanese food was also in the big trend which became the big push to start off in the country. Currently, Ootoya Thailand is franchised by big Thai distribution central group and expanding 37 outlets locally.
When we asked Mr. Hamada on key reason for expanding up to 69 outlets overseas, he told us he always make sure on having Japanese shop manager, quality control and standardize internal cooking method. "We are not even thinking of adjusting the taste to locals nor hire a local shop manager at the beginning. Until the brand name is penetrated, we practice to offer and market in exactly same way as domestic. Our top selling seafood dishes such as Hokke fish, mackerel, and Japanese horse mackerel and PB sauce are imported from Japan even there is extra taxing occur. We offer the same taste as what we offer in Japan. Japanese expats give us a pleasant comment that the taste is same as Ootoya in Japan."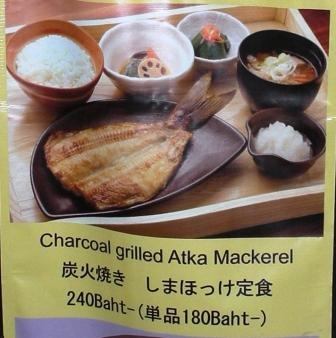 Offering same grilled fish Teishoku as domestic outlets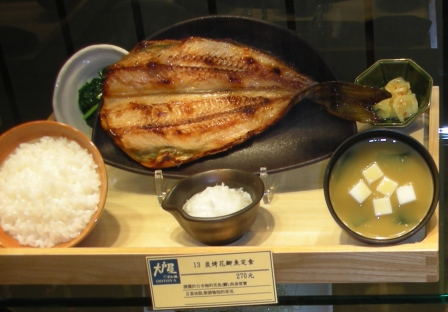 Classic menu is displayed in showcase as how domestic outlets do
There is special reason for having Japanese as a shop manager in overseas outlets. At Japanese restaurant in foreign country, it gives a different impression when we see non-Japanese chef is cooking in the kitchen. It is important for Japanese shop manager to deliver the original Japanese Ootoya. Our branding will stray into wrong direction if Japanese staffs do not count on its cooking importance. We send 3 to 5 years experienced shop managers to overseas up on their wish. And those shop manager will carefully hands on to the local staffs.
The language does not matter. Managers are also in charge of accounts. Mr. Hamada told us there is about 50 expats or temporary assigned staffs in foreign country from Japan. Each shop manager provides complete instruction to local staffs. That is also an important key to stabilize the Ootoya branding even in foreign countries.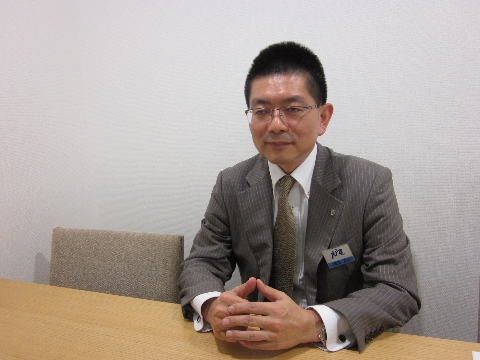 Mr. Hamada emphasis Ootoya has to remain the same anywhere in the world
Ootoya expansion in New York April 2012 became big news among F&B industry. Will New Yorker adopt Ootoya culture and Why New York? Mr. Hamada told us "There was one point how much "JAPAN BRAND" is acceptable in foreign culture. I have inspired from Japanese casual fashion brand, Uniqlo strategies even it is different industry. Advertising campaign played important role in our strategies too."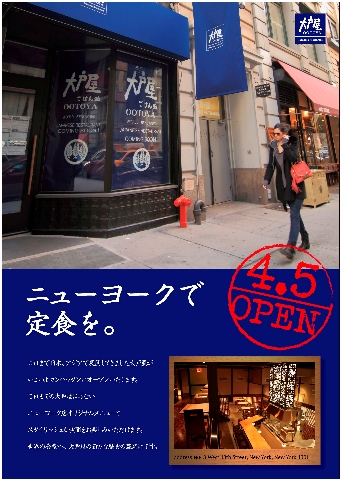 Flyer for New York outlet
Ootoya's New York approach adds high value when they are expanding to new countries including Asia. If it is well adopted and loved by New Yorkers, it will be notable topic when they enter country like Korea. Company targeted customers to make a different and positive impression of Ootoya in their own country by seeing Ootoya in such a big city like New York at their visit. Ootoya New York does not change much menu from domestic however they implemented Handmade Soba, Yakitori using domestic chicken and Sushi in their menu. Also they have put effort on their serving method. They have input Japanese inspired interior, usage of Japanese lacquer plates and fancy earthen pot to offer Japanese distinctive servicing culture.
Business is busy on sunny day in New York. 70% of customers are Americans. Monthly sales are around 18million yen (US$1 = 80yen). Surprisingly alcohol sales are much higher than domestic which means Ootoya position themselves as Japanese casual restaurant instead of fast food chain. They are intending to make 2nd branch in New York in April 2014.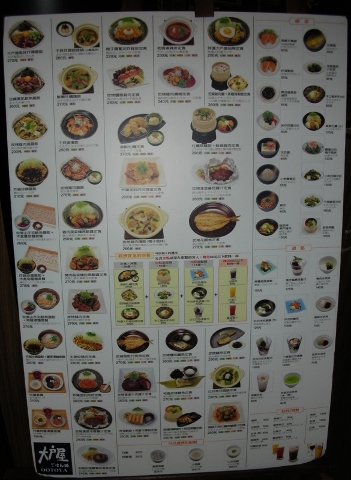 Menu in Taiwan. Almost same as menu offered in Japan
We have thrown the question why Ootoya expands so well in overseas outlets to Mr. Hamada, He told us overseas outlets are made out by having a great partnership with local investors. Unlike well recognized brand like MacDonald and Starbucks, Ootoya has low recognition in overseas. It is very difficult for them to grab good location at each city.
Local companies especially Chinese owned business holds tremendous amount and high quality property information. The company with strong local root has effective negotiation skill too. We took the method to create an affiliate company in local. Once Ootoya brand is well penetrated, buy up the affiliate company share to transform into area franchising. This year in Taiwan, the company had sold the share to全家便利商店股份有限公司 (Taiwan Family Mart). Taiwan Family Mart is intending to join China market. We are planning to set up joint-venture with them when we enter China market.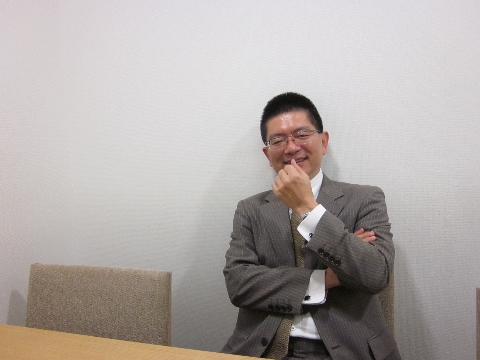 Mr. Hamada sharing us about future strategy
Ootoya group is planning to expand into Ho Chi Min city in Vietnam, February 2013 and 2nd branch in New York April same year. They are accelerating the speed on outlet branch out within the country they already entered. There is an offer to branch out in Europe and Hawaii from domestic franchising owners. Group has set mid-year target to expand 100 overseas branches by March 2014.
Even Japanese "Teishoku" spells in any language, Ootoya Teishoku taste remain the same anywhere in the world.
comments powered by

Disqus