Jackpot Planning Ltd., is managing oyster bar "JACKPOT" and Italian restaurant "Labefana". The group has launched oyster Izakaya "Kaki Goya" 3rd branch in Shinbashi city 22th November 2012. This is 28th branch operated by the group. "Kaki Goya" started off its first branch at Yutenji July 2009. "JACKPOT" has 9 branches in several cities in Tokyo such as Marunouchi, Yurakucho, Shinbashi, Shinagawa, Ebisu, Shibuya, Shinjyuku and Sakuragicho. Group is focusing deeply on oyster businesses and unique strategies to gain highly recognized branding.
■ "Kaki Goya" Shinbashi branch
Tokyoto Chiyodaku Uchisaiwaicho 1-6-1 under the JR Railway
Tel:03-6205-4328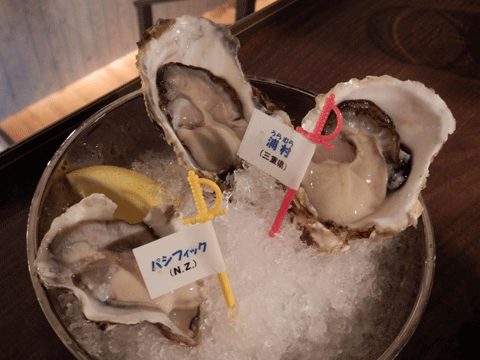 Utilize the best oyster of each season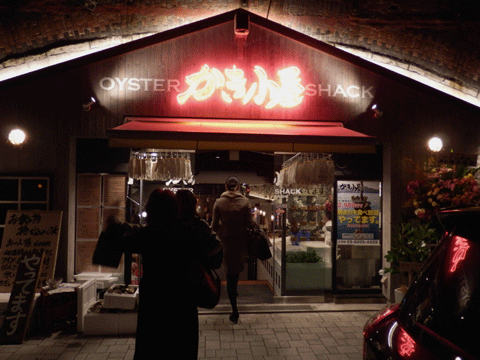 Bar is located under the JR railway where Shinbashi meat center used to be at.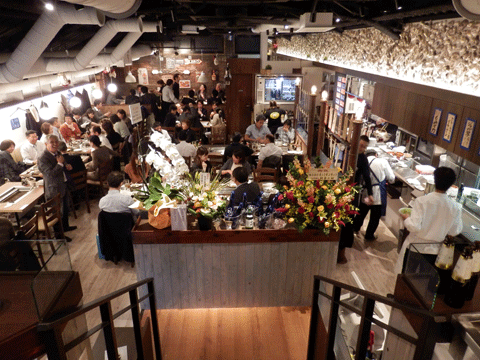 Entrance view. High ceiling brings open-plan concept and it makes dramatic feeling like you are entering a theater. There are 70 table seating on the lower floor and there is little standing drinking space before going down the stair case. Walls are decorated with oyster shells.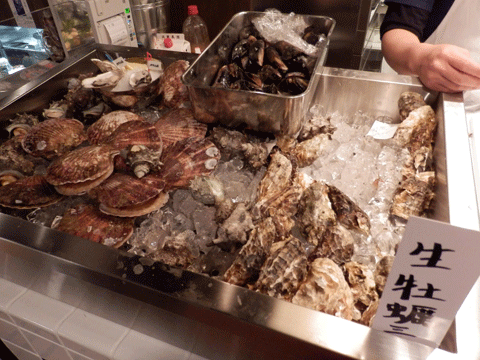 Excitement of the restaurant starts from the entrance where oyster is displayed right in front of you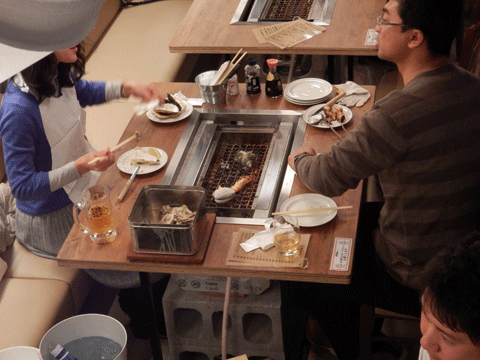 Table seating. Huge grill net makes it adds exciting feel of BBQ party. Square shaped can placed in front is the welcome appetizer at 500 yen(S$7.50) per person
Serving inside the square shaped can. The picture shows serving for 2 people. Big steam oyster and mussels.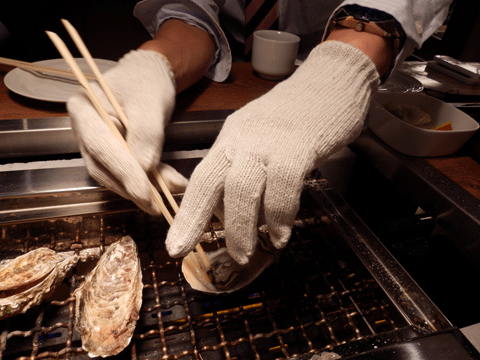 Globes are used for grill oysters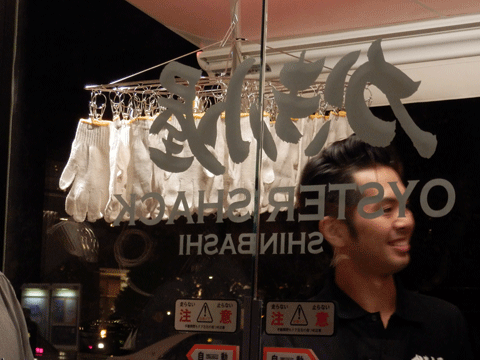 Globes are washed every day and hanged in front of the bar. It is also one of specialty of "Kaki Goya"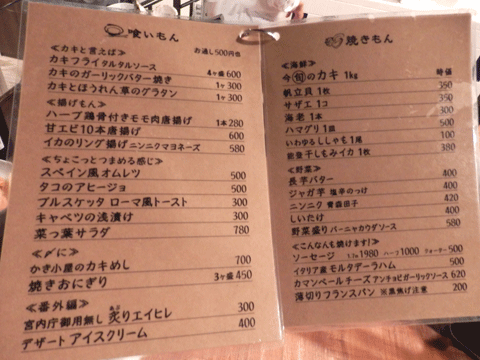 Menu. There are barbequed seafood, vegetables, and sausages beside oysters.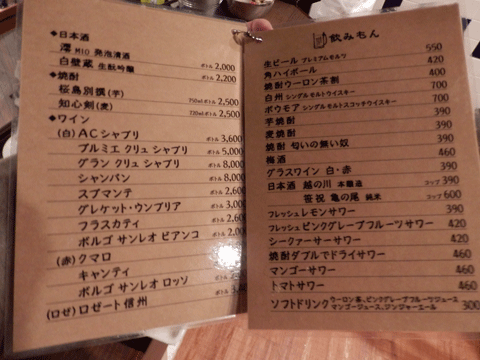 Drink menu. Draft beer is premium malts.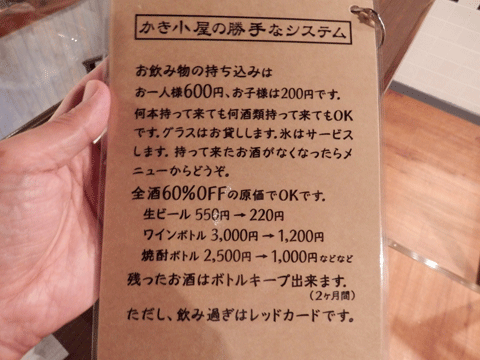 Allowed to bring in outside drinks at 600yen(S$9) You can also request to deliver drinks from liquor shop directly to your table.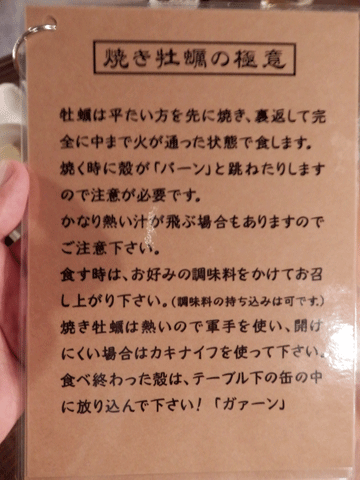 Menu instructs you how to enjoy oysters.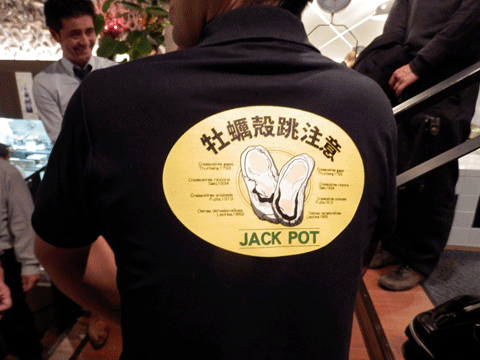 Back of staff's uniform warns you to be careful from oyster pop.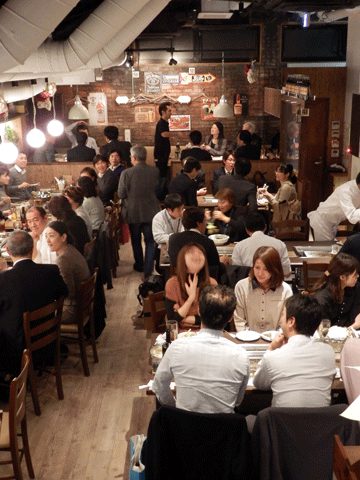 There are more and more lady oyster lovers. Oyster is carefully chosen to avoid food poisoning risks.
comments powered by

Disqus