eat at taipei's second outlet is opened at the newly renovated Chinatown Point on November 30. eat at taipei's was opened first at Jcube in Jurong has now
made its way downtown and is open for business. Centred upon a diverse menu of street food variety from Taiwan. It serves a quick lunch or a famous Taiwanese desserts of shaved ice desserts and bubble tea.
Complementing the youthful energy of the neighbourhood, the restaurant is accented by motifs & iconic graphic designs that characterize the ambience of Taiwan's trendy street dining subculture. With lighted panels that take inspiration from a variety of popular visual art forms such as contemporary street art to Andy Warhol inspired pop art impressions, eat at taipei effectively mimics the vibe of Taipei's night markets which are constantly abuzz with excitement.
In Japan "B Class Gourmet" which every people enjoy without worrying about pocket money, are popular. Competition to decide No.1 B Class Gourmet has held every year. Many prefecture exibit their original local food, On November, 2012 the competition collected 610,000 people from Japan nationwide. Not only in Taiwan but also in Japan, people seem to want affordable food entertainment.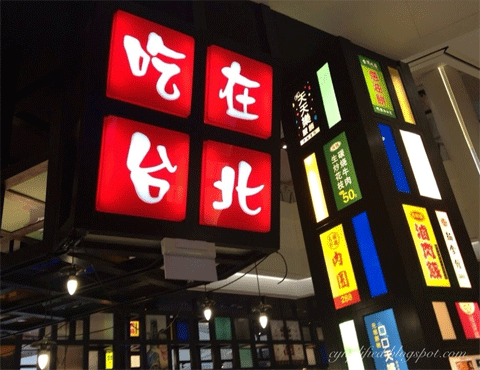 eat at taipei in Jcube
comments powered by

Disqus