November 29, 2012 10:26 AM
[Japan]
By Sonoko Takahashi Reported on November 27
Keywords : Ramen
The name is KORYU. Usually guests can choose thickness and hardness of the noodles, fat condition, and depth of flavor, Furthermore in this KORYU operating 6 outlets, they can choose 4 types of topping out of 8 types. Especially at this new Ginza outlet the premiamu "Ramen Creation" is offered. They can choose 7 types with free, 8 types with charge and periodical 4 types with charge. Periodical toppings are created by women of Ramen critics.
Tailored Ramen KORYU
2-3-6, Yurakucho, Chiyoda-ku, Tokyo, Japan
Tel:+81-3-3569-0314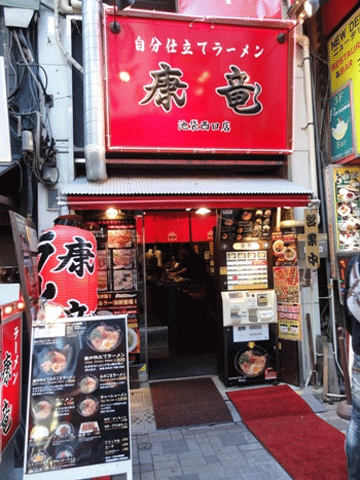 Tailored Ramen KORYU at Ikebukuro.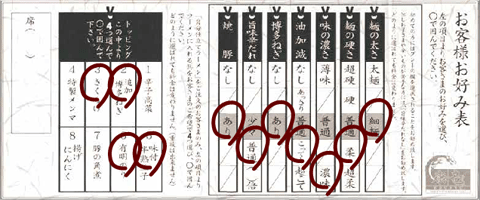 Guests select noodle type, flavors and toppings.
comments powered by

Disqus